Allow Your Business to Achieve a New Digital Milestone
Operate Your existing Data-warehouse from Amazon Redshift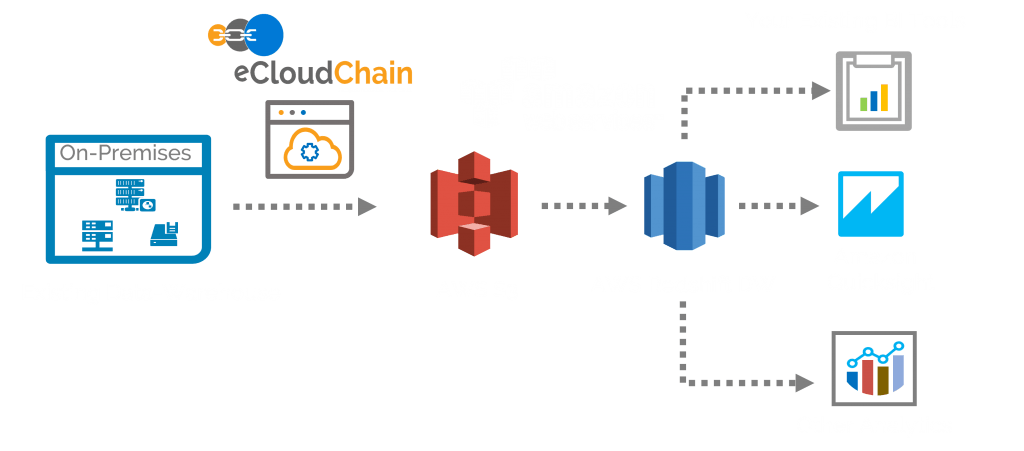 Get Best of Both the Worlds
Super fast Performance + Real-time Analytics
Perform Intelligent and Real-time Data-analysis for your  Products & Services by Migrating the existing Data-warehouse to Amazon Redshift. Boost the performance up to 70% and make super fast Business decisions with a unique Customers experience. Our Certified AWS Professionals stand firmly committed to help you with the seamless implementation of  AWS Redshift to help you achieve  the new Digital Milestone.
A Fast,Powerful & Fully Managed Data-warehouse Solution for Your Business
Improve your Business with Analytical driven timely decisions.
Reduce the complexities to Manage, Monitor and Scale.
Reduce the Cost by 1/10th of your existing Data-warehouse Maintenance cost.
Perform Super-fast Analysis of your business using existing BI tools, Amazon Quicksight, and Other Analytics.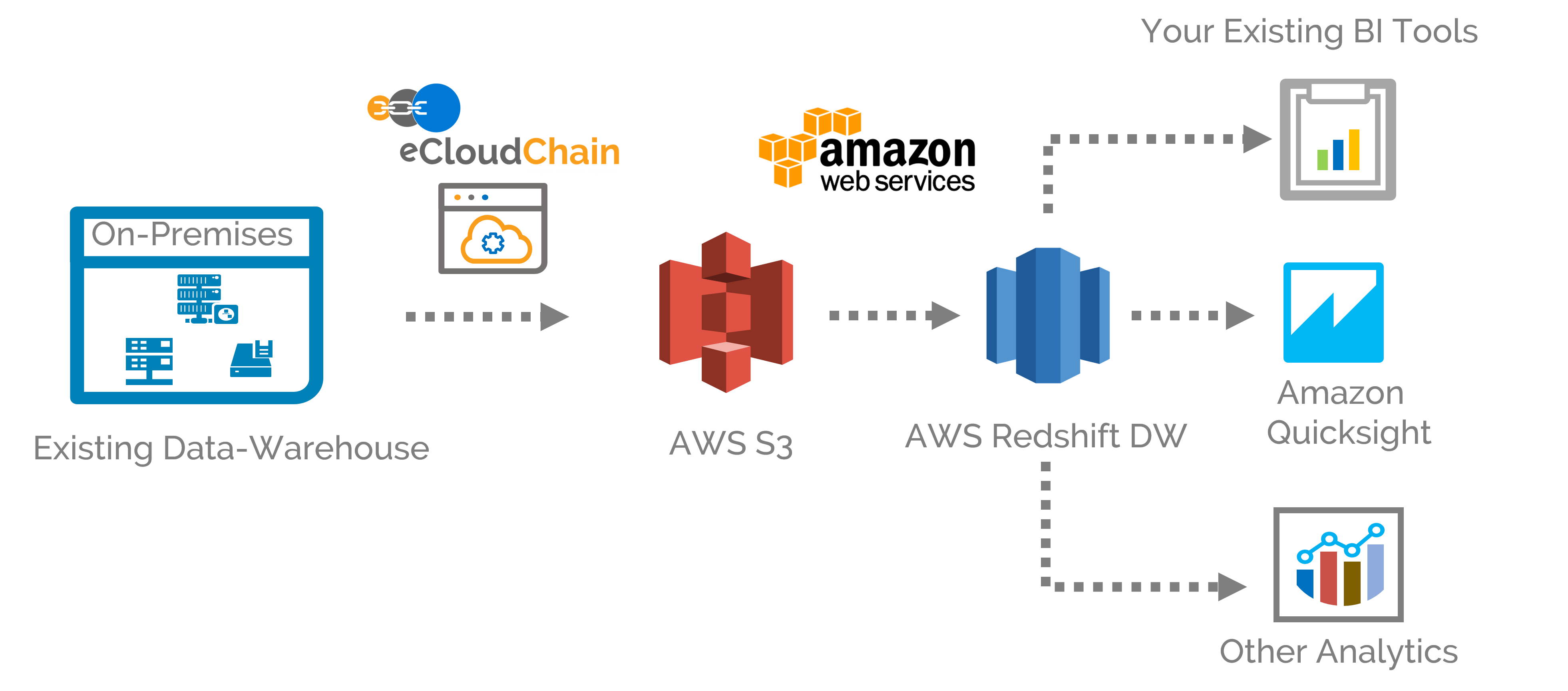 Get the Real-time Insights to make Timely Business Decisions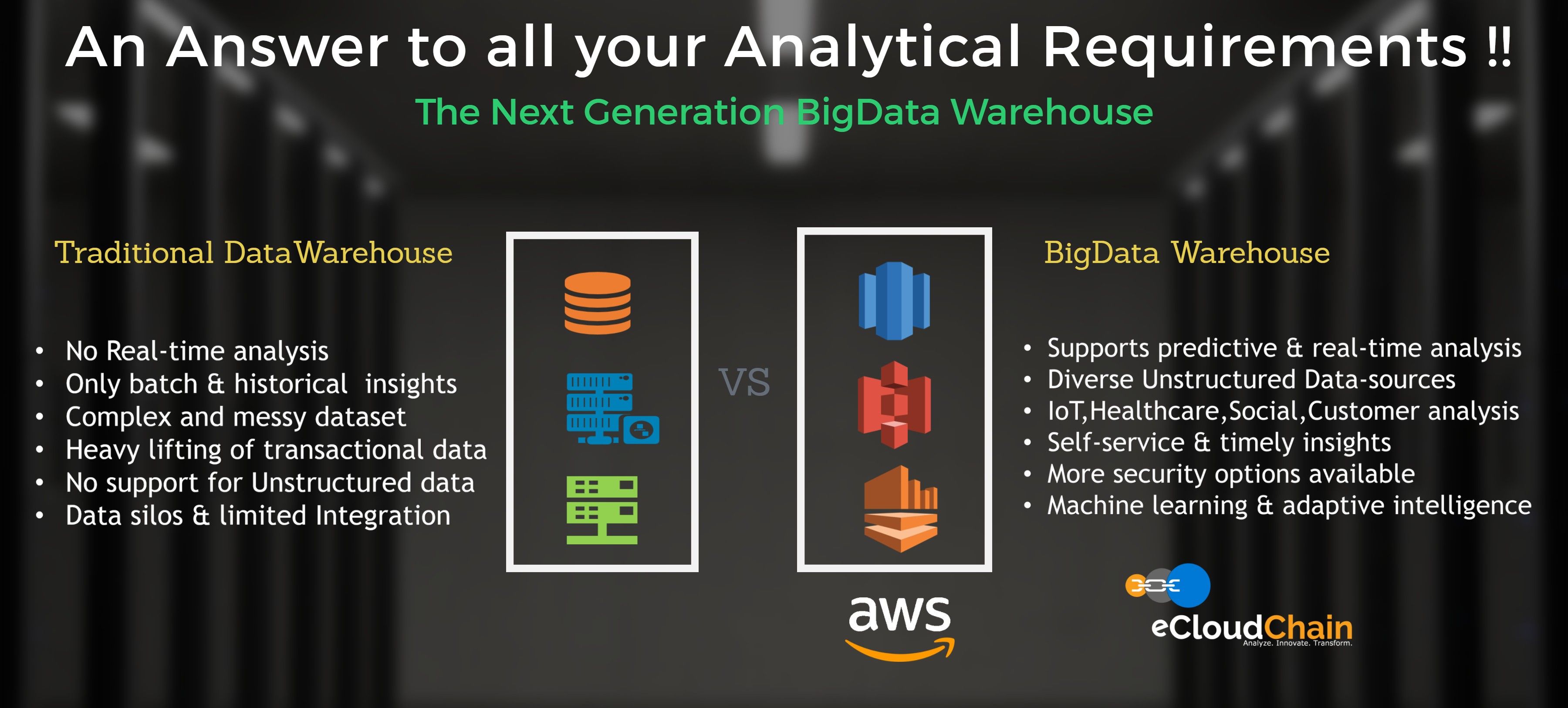 Automate the Complex Maintenance
Focus only on your Business and Customers


Migrate from Any Data-source
You get seamless migration from any data-source to the target  Datawarehouse with no downtime. We help you to consolidate multiple data sources, create a single schema and do automated and continuous migration of full or only the incremental data.
Accelerate your Analytics
Focus more on your data and analytics, We build for you a modern Analytical engine with interactive dashboards, visualization tools, and your existing BI tools to give you a 360-degree view of your business and customers.
Modernize your Data warehouse
Get rid off labor-intensive administrative tasks to set up and maintain your existing data warehouse and instead get fast, scalable, cost-effective,easy-to-manage and secure Amazon Redshift data warehouse for your business.
Workloads from any Industry
Every workload is mission critical. Whether you are running  these workloads on large financial services, telecommunication, healthcare, retail or government organizations, We can assist you to plan, migrate and support these workloads for any industry to give you the best experience 
Real-Time Data Transfer from Any Database
Flexible BigData Integration for Real-Time Analystics
Powerful
 Amazon Redshift Data-warehouse solution is very Powerful, Fast and Automatically Managed with low latency and high throughput.
No Up-front Cost
You Pay only for the On-Demand Resources without any upfront cost.We can help you to further optimize the cost by significantly discounted Reserved Instances.
Elastic​
You don't have to worry about the capacity provisioning,monitoring or applying any patches to upgrade the Redshift Data-warehouse.
Real Time Data Transfer
We create a flexible architecture for data transfer to Redshift through Amazon S3 or streamed through Amazon Kinesis from any existing database.