Modernize Your Legacy Datawarehouse
Legacy Enterprise DataWarehouse(EDW) solutions require complex and time-consuming maintenance tasks. Data is growing exponentially with ever-faster and larger data-streams and more data-analytical demands, and it's increasingly getting difficult to achieve this with traditional tools.
Therefore enterprises are modernizing their legacy data-warehouses by moving to the next generation of cloud-based data warehousing solutions to improve scalability and reduce the cost of ownership. Cloud-based data-warehouse provides more flexibility, greater security, and reduced infrastructure overheads.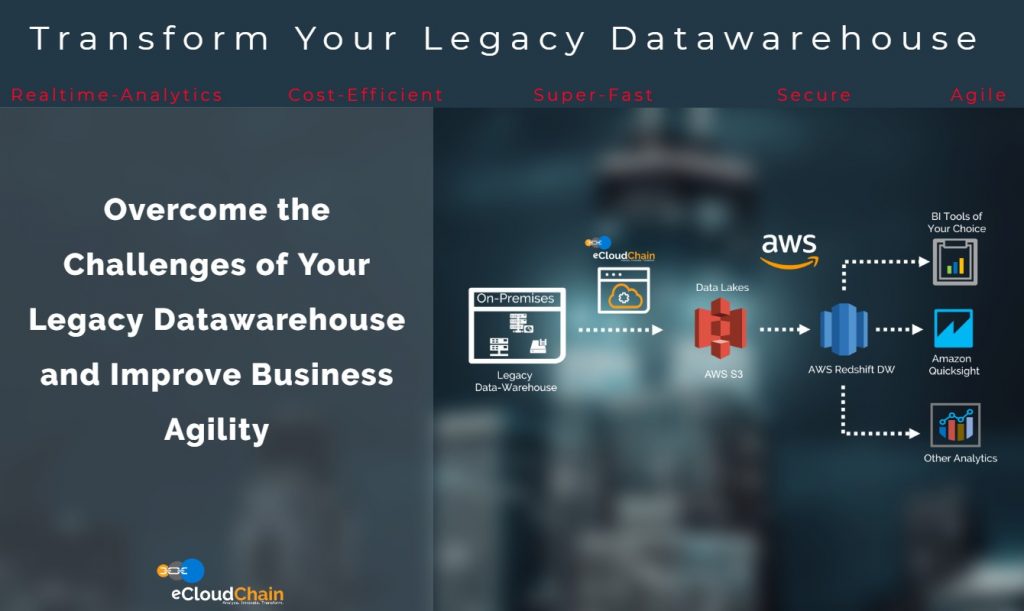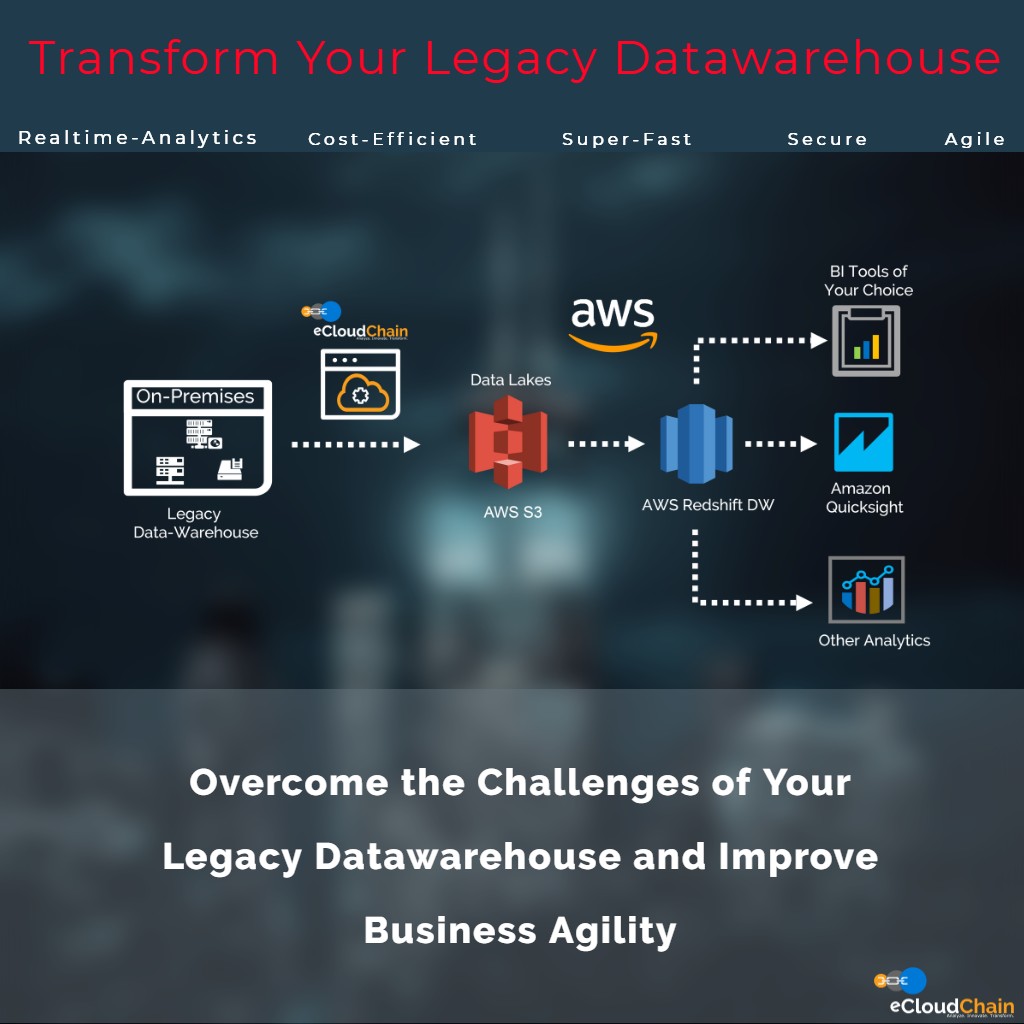 The Next-Generation Datawarehouse Solutions
Reduce Complexities and Control Cost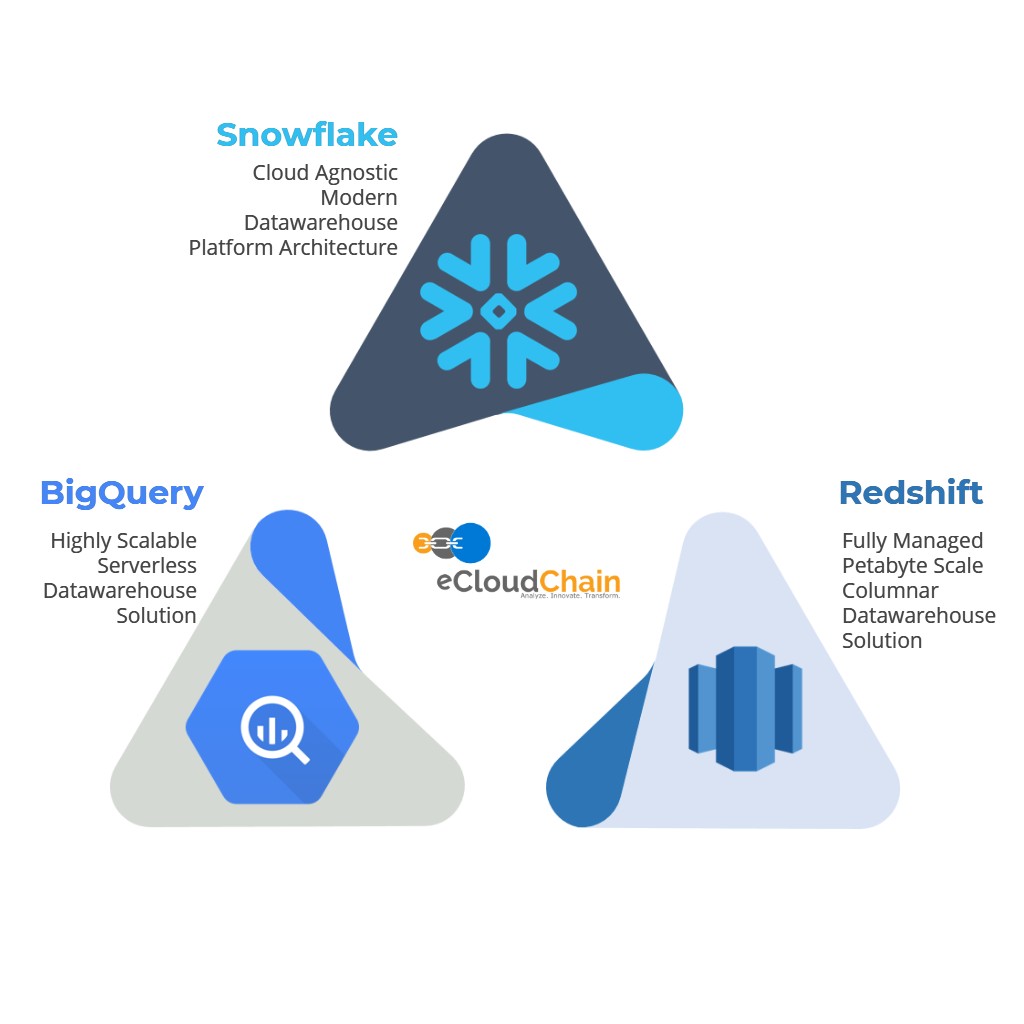 Boost the performance up to 70% and make super-fast business decisions with a unique customer experience. Implement agile & cost-effective data warehousing solutions to run high-performance queries on structured and unstructured data so you can build powerful reports and dashboards on BI of your choice.
Get a modern, fast,fully-managed, cost-effective data warehouse based on real-time and predictive analytics with advanced machine-learning and personalized experiences.
Build your data-lakes to get real-time operational insights and improve your SLAs and KPIs.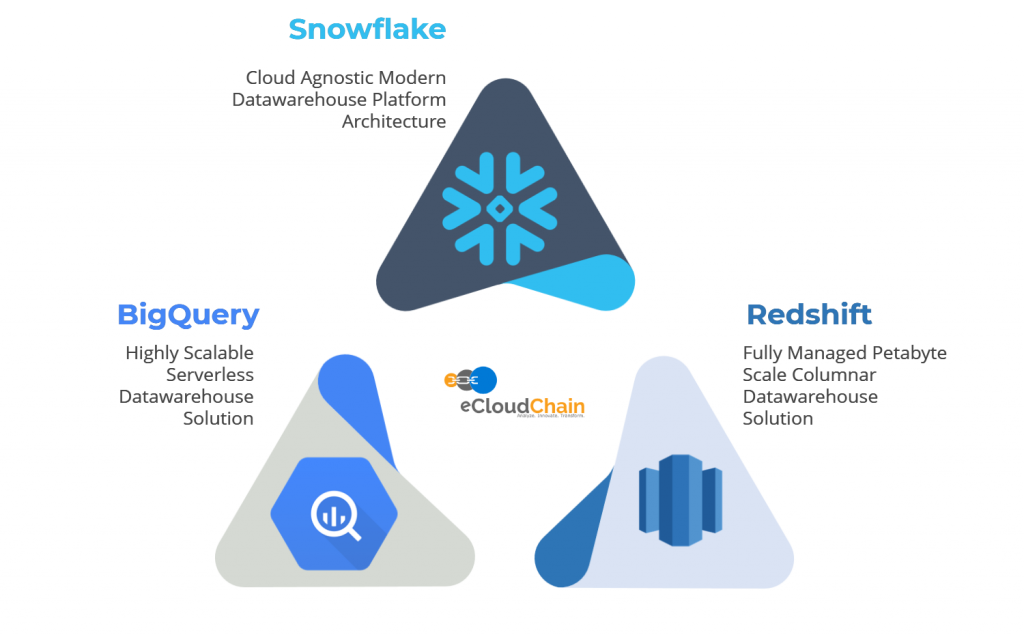 Choose Amazon Redshift and Join the League of Fortune 500
Amazon Redshift is one of the fastest and the most cost-effective Datawarehouse solution available that is used by thousands of customers globally. It's a fully managed petabyte-scale database with three times more speed than any other traditional data warehouse. It can easily integrate with your S3 data-lake to build powerful reports and dashboards using your existing BI tools.
Our Amazon Redshift data warehouse practice will create a fully functional and integrated data-lake for your organization to build one single centralized repository for all your data-storage requirements. Besides creating a real-time data-ingestion pipeline between S3 data-lake to Amazon Redshift, we also create a deepest integration layer with other workloads and available data sources.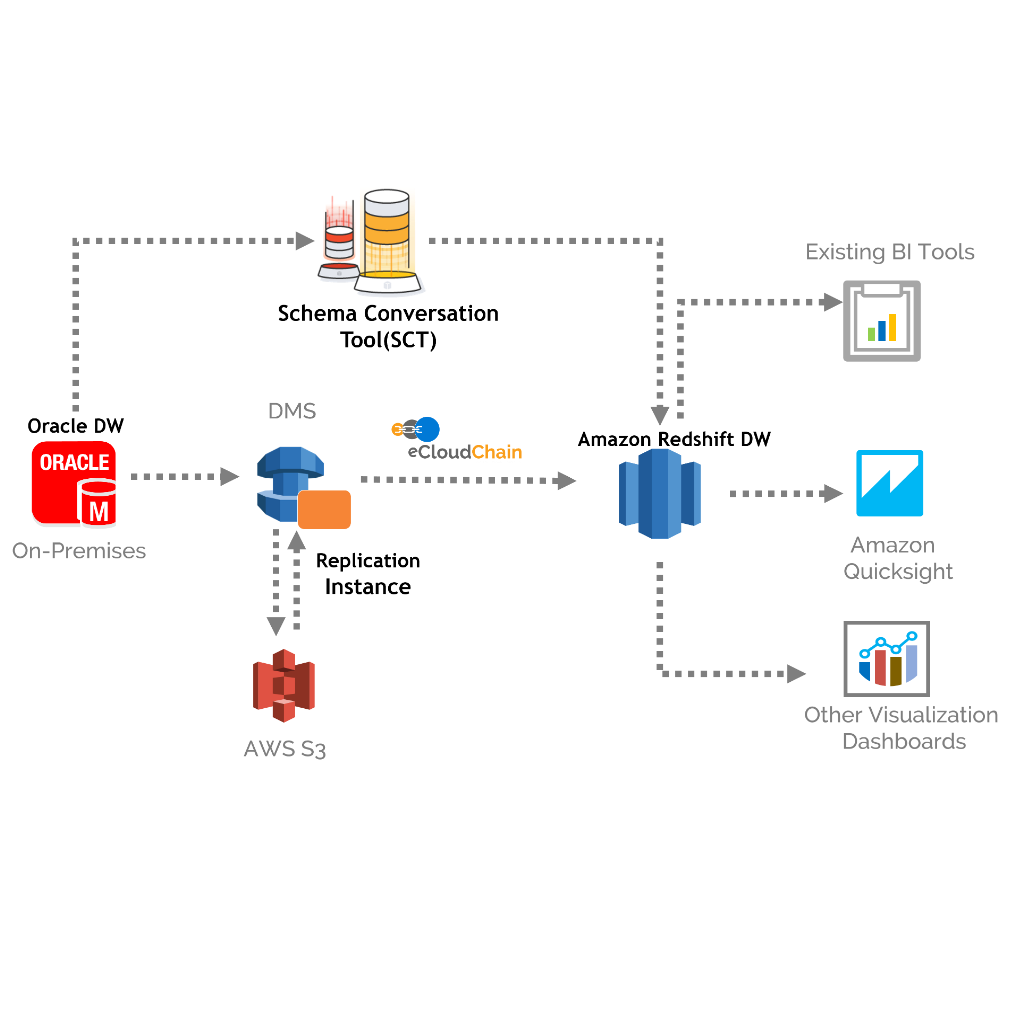 A Modern Datawarehouse, Managed Across Any Cloud Platform
Snowflake Datawarehouse is an integrated system with a unique architecture that delivers exceptional performance and simplicity. Snowflake brings diverse data into one system for data analytics. It supports many sophisticated BI tools like Tableau, Looker, Chartio, Qlikview, Power BI, etc. The Snowflake is a fully automated data warehouse and requires zero administration. Snowflake doesn't incur the idle system cost and you only pay for the data-store and compute hours.
We assess and migrate your legacy data warehouse to Snowflake and let you start quickly on the modern data warehouse features like auto-scaling and auto-suspends. We ensure to integrate with all your data sources to collect the data into a centralized data-lake repository for intelligent insights.
Real-Time Insights to Make Timely Decesions
Traditional Data-Warehouse Needs Complex Management
Your business needs time-sensitive advanced query results. Legacy data warehouses require a lot of time on maintenance work and heavy lifting and shifting of data & storage components. Cloud-based modern data warehouses are more agile and scalable to give you high performance at a low cost.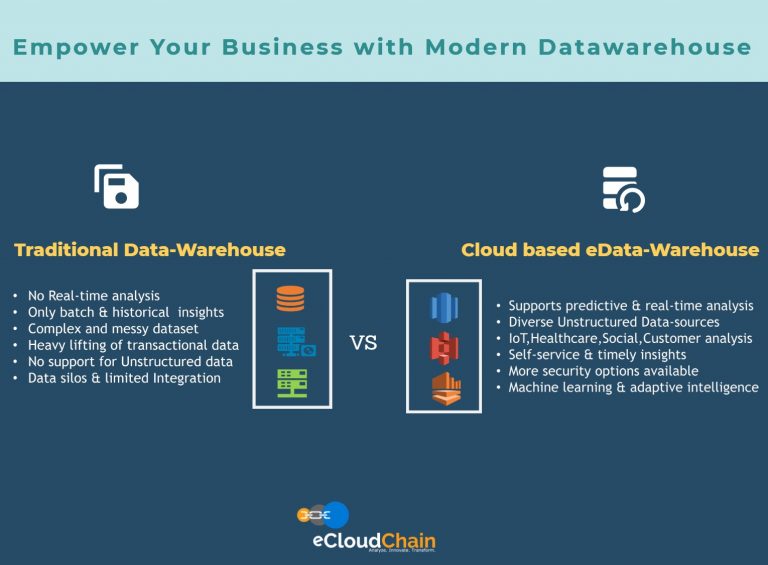 Minimize the cloud migration challenges, Prioritize your workloads based on their complexities and categories i.e new workloads, lift-and-shift, re-platforming and re-architecting. Assess, plan, and build your successful migration business case.

Migrate from Any Data-source
You get seamless migration from any data source to the target  Datawarehouse with no downtime. We help you to consolidate multiple data sources, create a single schema and do automated and continuous migration of full or only the incremental data.  
Accelerate your Analytics
Focus more on your data and analytics, We build for you a modern Analytical engine with interactive dashboards, visualization tools, and your existing BI tools to give you a 360-degree view of your business and customers.
Modernize your Data warehouse
Get rid of labor-intensive administrative tasks to set up and maintain your existing data warehouse and instead get fast, scalable, cost-effective,easy-to-manage and secure Amazon Redshift data warehouse for your business.
Workloads from any Industry
Every workload is mission-critical. Whether you are running  these workloads on large financial services, telecommunication, healthcare, retail or government organizations, We can assist you to plan, migrate and support these workloads for any industry to give you the best experience