Eliminate Any Guess Work And Minimize Risks.
Proof of Concept (POC) approach helps you to accelerate the Cloud adaption journey by applying the proven methodologies and minimizing any unforeseen risks. Customers usually have many legitimate questions related to technology, cost, agility, scalability, and high availability, etc. This sometimes leads to a delay in commencing for their Digital Transformation.
Our Proof of Concept (POC) model is designed to provide you the best answers to all your queries and deepen your understanding of cloud-services and their benefit.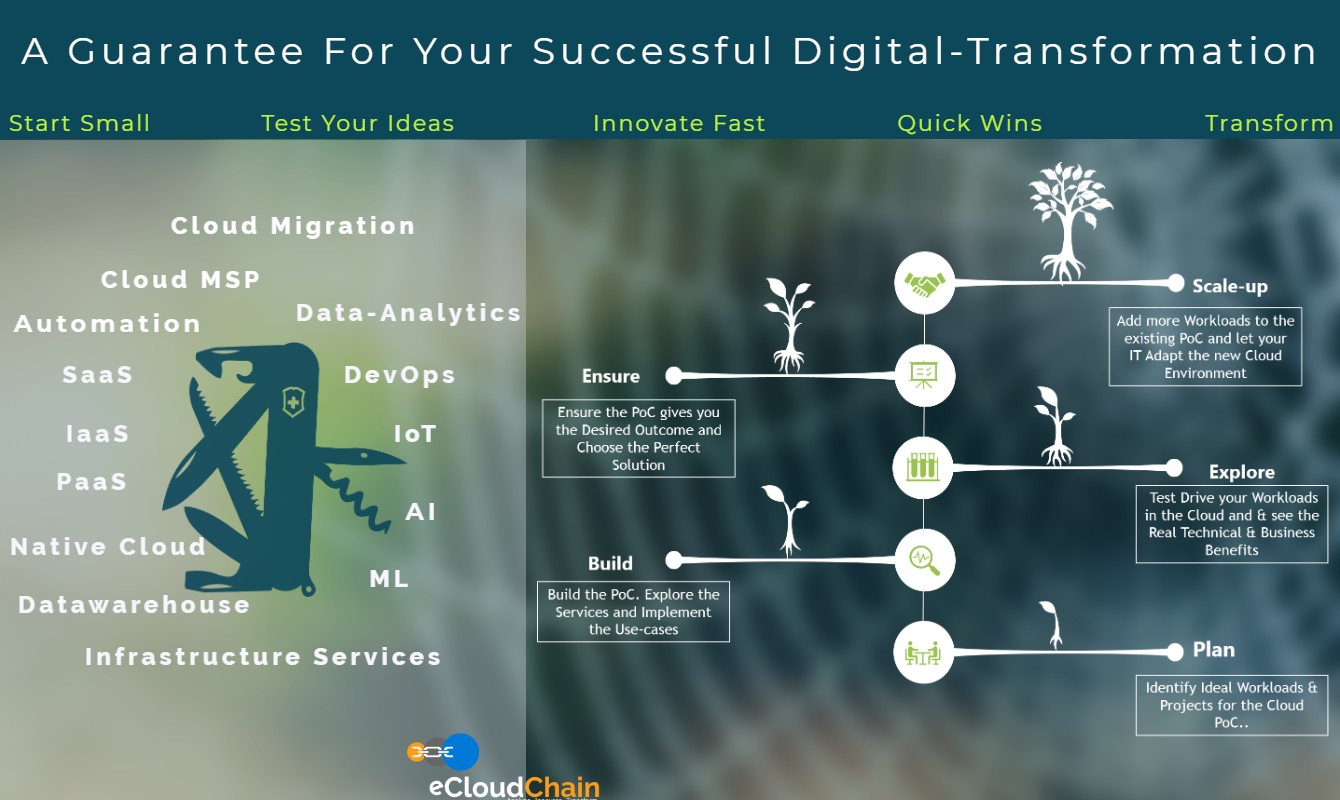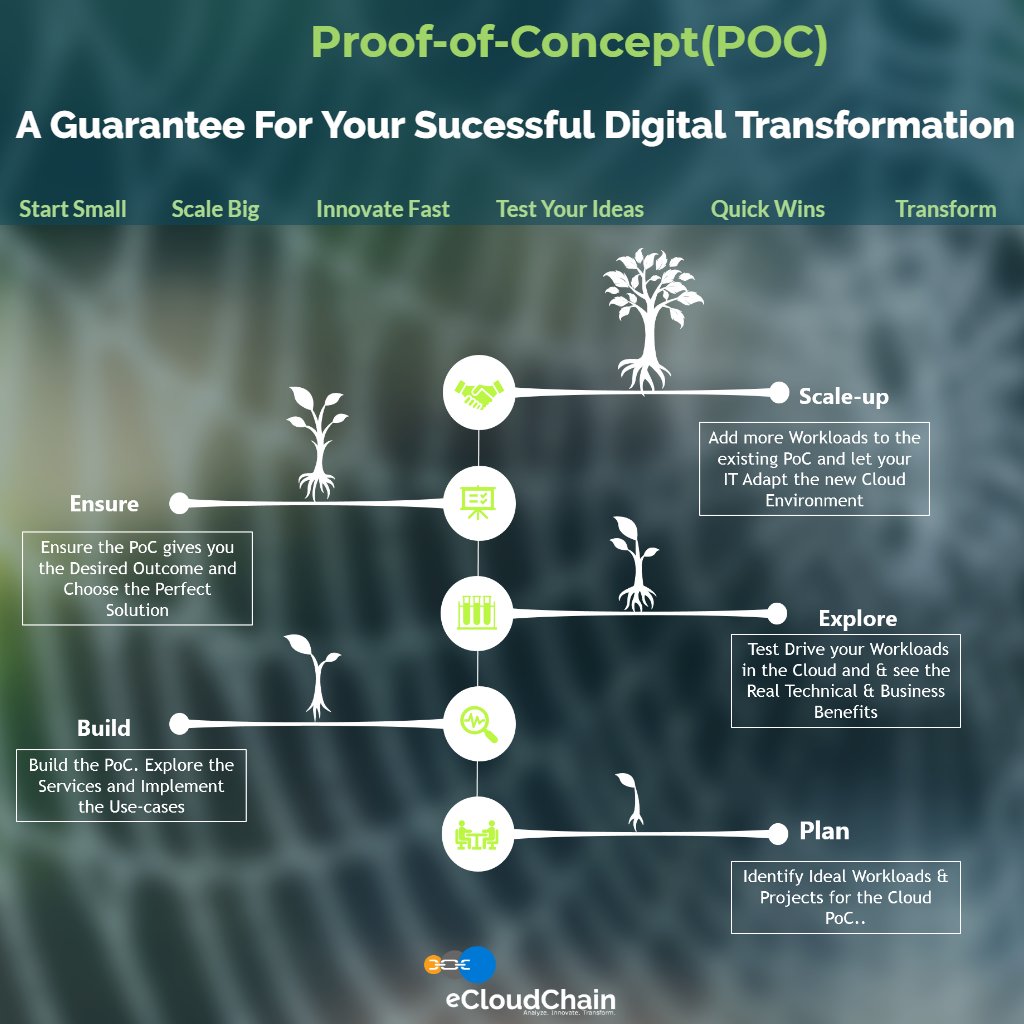 How POCs Can Benefit Your Business ?
We work with you as a Cloud enabler for your organization. Choose any Cloud initiative that you are planning i.e Migration, Infrastructure Automation, or any other Cloud-Native solution development, We will work with you to plan & build a prototype pilot project for you to experience the solution and its real benefits. Make the right decisions before starting any Cloud project. Start planning for your POCs. For more information download the whitepaper…
Test Your Ideas
Cloud allows you to test all your ideas before you can apply them to production. Our Cloud POC model works with you to implement your idea and experience the results.
Explore Possibilities
POC provides you the exact details of all the technical possibilities that the proposed digital solution has to offer. It empowers you to convert all your assumptions into concrete facts.
Safely Rollback
It gives you the full liberty to roll back if you are unconvinced with the desired outcome.during the process you may want to roll back and take a different path to innovation.
A Guarantee For Your Successful Digital Transformation
You don't need to plan the big-bang approach for any of your Cloud projects with many assumptions in mind. With our POC model, get full clarity on all the technical, financial, and business facts and dependencies to help you do the better decision making.
POCs are done on a smaller scale with few selected workloads so it's cheaper and faster.
We provide you with quick successful results so that you can analyze them and move forward with confidence.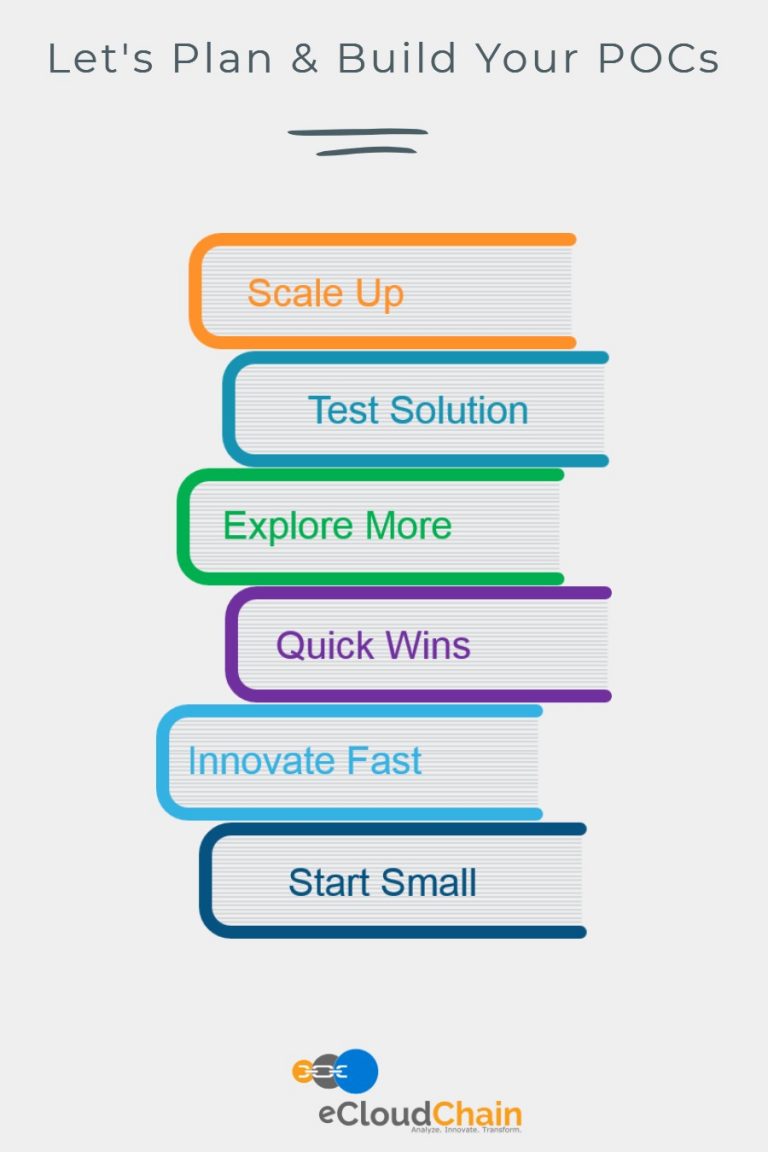 POCs are built in a separate isolation environment without impacting anything on the Production.
POC can be extended to integrate with more workloads and can be transformed into a fully functional production workload.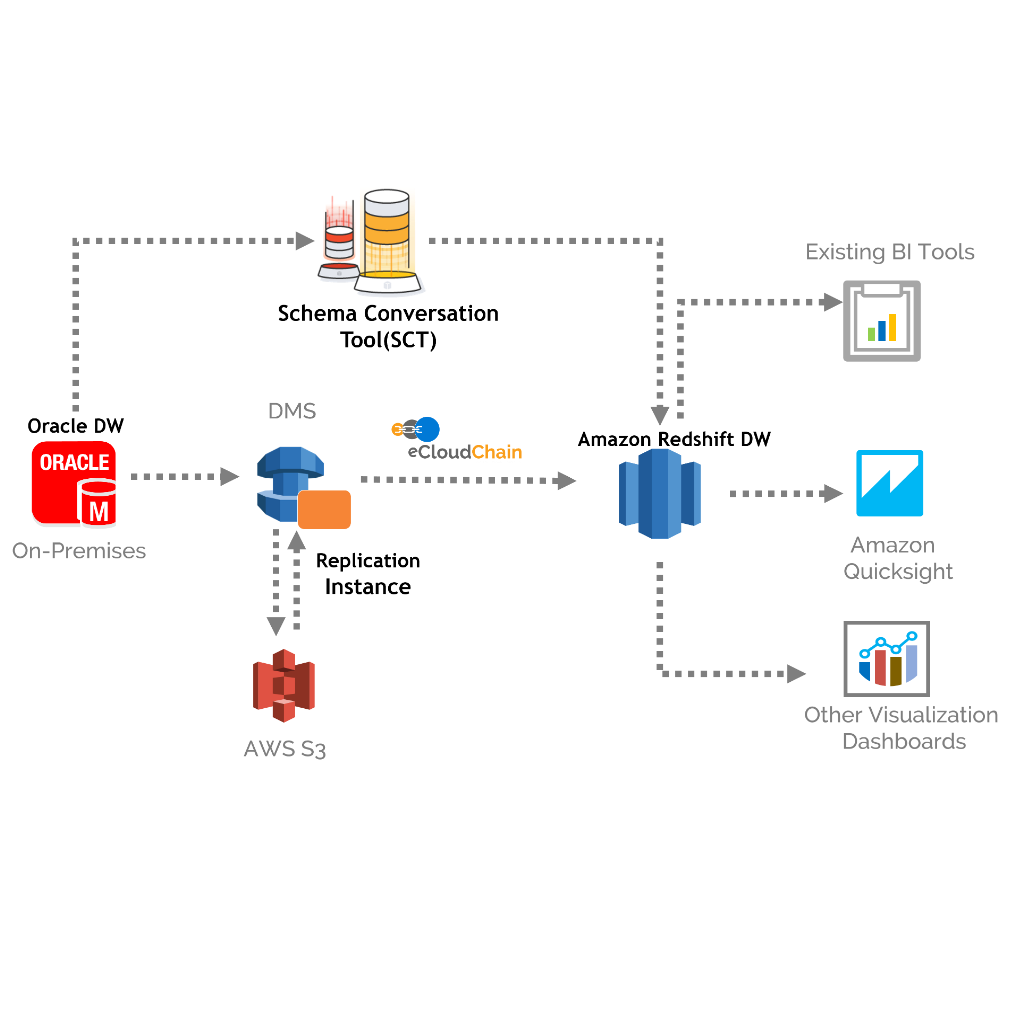 Choose the Perfect Solution for Your Business
AWS Proof of Concept (POC) program provides you the freedom to choose just the right solution for your Business. By a well-developed proof of concept, you can eliminate the guesswork which sometimes could fall apart during the implementation phase and hence risky.
With the help of our Proof of Concept (POC) program, pilot projects are executed in isolation and on a small scale to showcase the maximum benefits that you will be getting after the actual Cloud Migration.AWS PoC program strengthens you to choose the perfect cloud-solution and make confident business decisions.
Get Introduce with Cloud Platform​ & its Benefits
The Proof of Concept (POC) program introduces you to the Cloud platform and lets you see how workloads will be running in the AWS Cloud. You can test any capability and functionality during the POC development and ensure the desired outcome.
Whether you are planning the cloud-migration, managed-cloud, or cloud-native solution, POC development allows you to explore different AWS services, integration, testing, and deployment without any associated risks. Proof of Concept(POC) program empowers you to define your Cloud solution and help you to embark on a successful Cloud journey.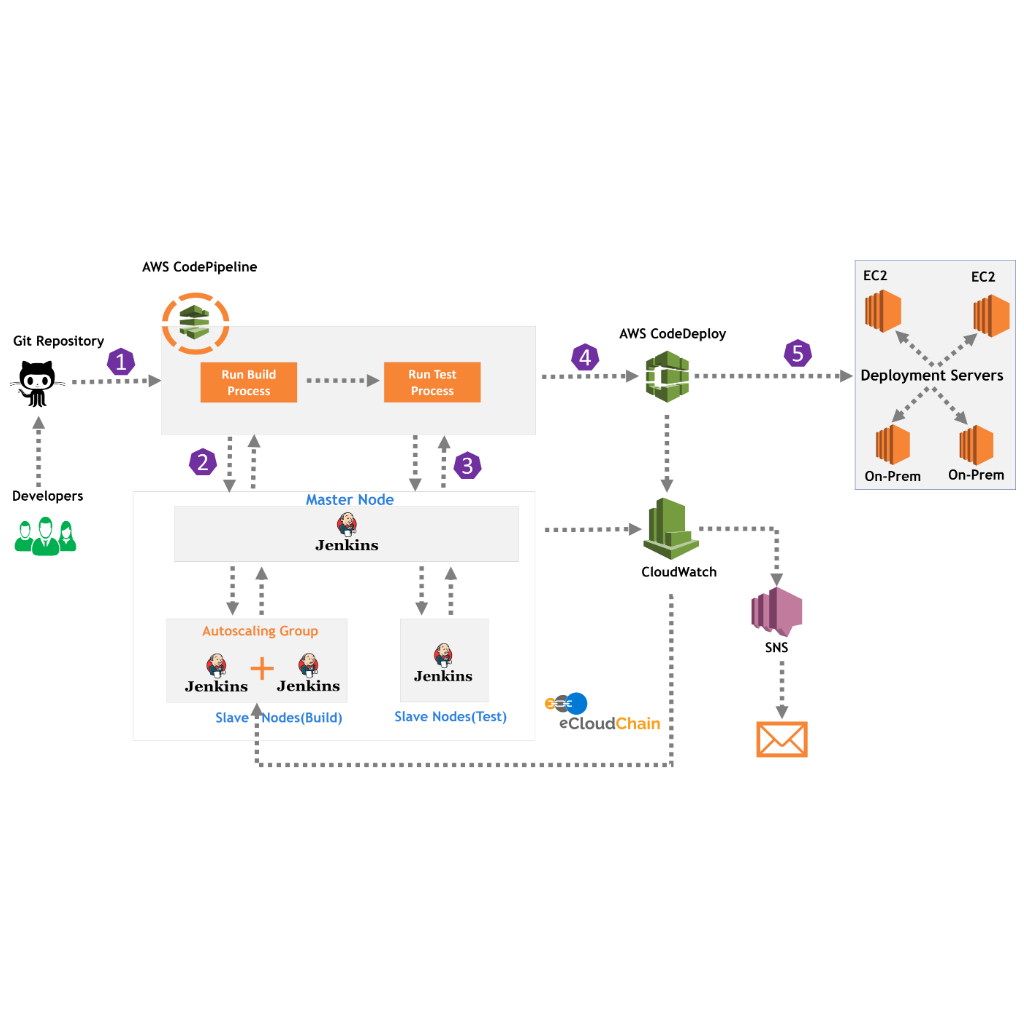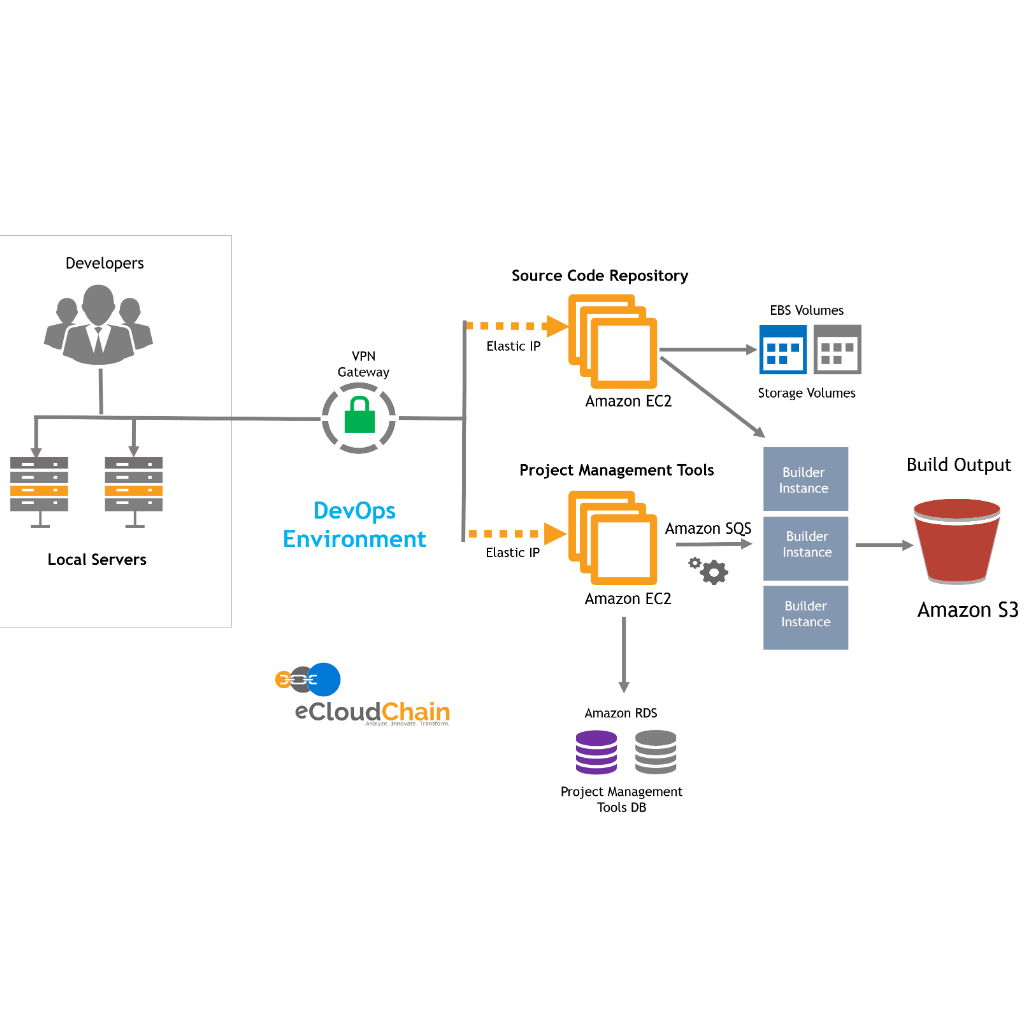 Plan Your Risk Free Digital Transformation
AWS wants to assist your business in scale-up and grow at low cost and no risk.AWS Proof of Concept (POC) program enables you to test your ideas, assumption, and costs to verify the functionality of deploying your application to the Cloud and evaluate it before you commit.
A well-planned POC approach helps your organization to reduce any technical and business risks associated with Cloud migration. Therefore Proof of Concept(POC) program is a risk-free opportunity to experience how Cloud technology can benefit your business.