Test Drive your workloads in the Cloud
Start your AWS Proof of Concept(PoC) Program and explore the real Cloud benefits 
AWS Proof of Concept (POC) program is constructed to help you accelerate the Cloud adaption journey. Most importantly, with the help of a well-composed the Proof of Concept (POC) program, customers can expedite their Cloud onboarding process and can explore the cloud solution capabilities and functionalities.
During the POC development, you can experiment with the workloads in the Cloud to see the real business and technical benefits. Besides it, the AWS Proof of Concept (POC) program allows you to reduce the risks without affecting anything on the Production.
A detail workload assessment and well define proof of concept works as a safety net for your organization.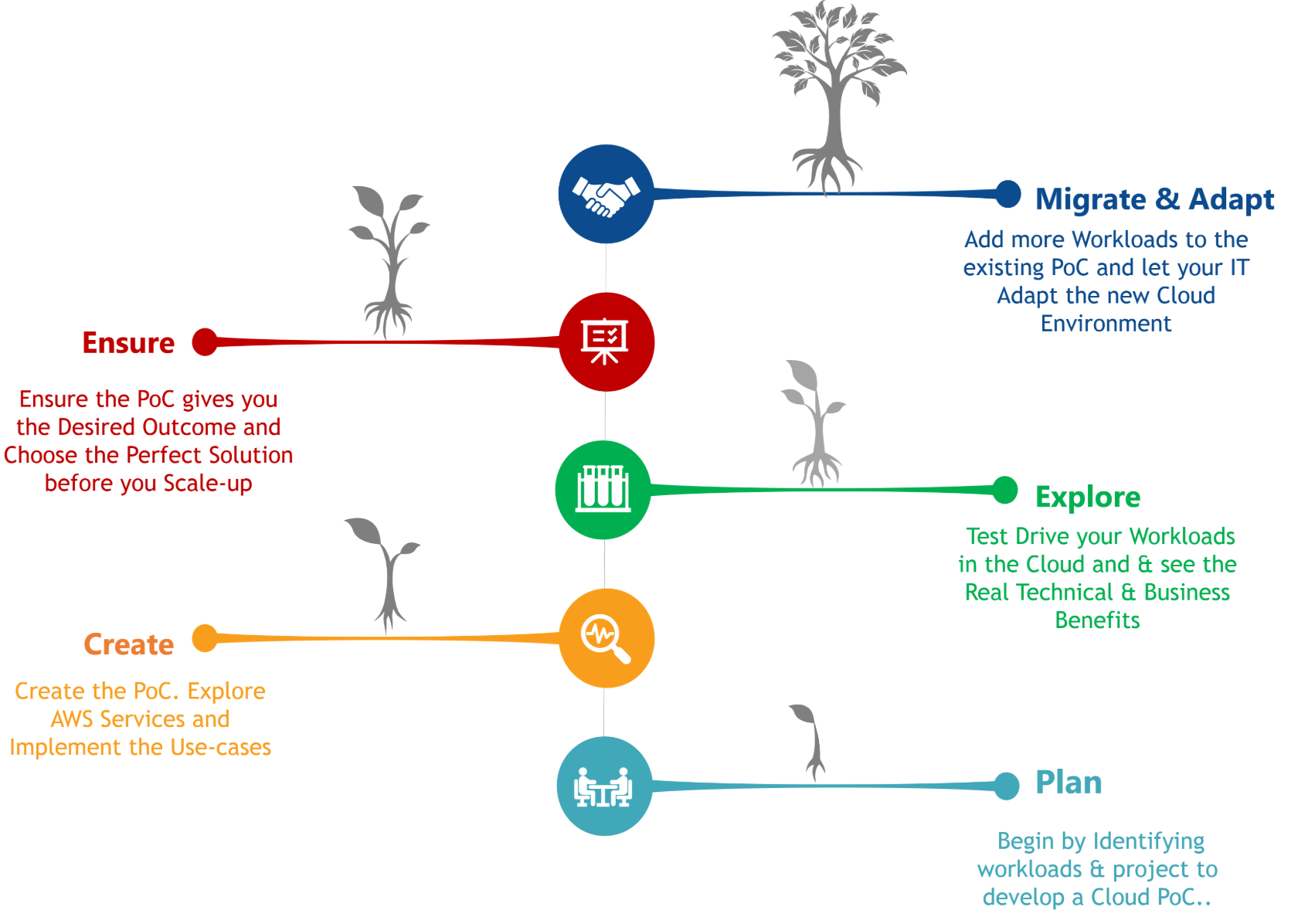 Choose the Perfect Solution for your Business​

AWS Proof of Concept (POC) program provides you the freedom to choose just the right solution for your Business. By a well-developed proof of concept, you can eliminate the guesswork which sometimes is risky as the option that seems straight forward could fall apart during the implementation phase.

With the help of the Proof of Concept (PoC) program, pilot projects are executed in isolation and on a small scale to showcase the maximum business benefits that you will be getting after the actual cloud migration.AWS PoC program strengthens you to choose the perfect Cloud solution and make confident business decisions.
Get Introduce with Cloud Platform​ & its Benefits

The Proof of Concept (PoC) program introduce you to the Cloud platform and let you see how workloads will be running in the AWS Cloud. You can test any capability and functionality during the PoC development and ensure the desired outcome.

Whether you are planning the Cloud Migration or a new native Cloud-based solution, PoC development allows you to explore different AWS services, their integration with your existing business software and tools and finally test and deploy them without any associated risks. Proof of Concept(POC) program empowers you to define your Cloud solution and step-by-step help you to embark on your Cloud journey.

Minimize the Risks

AWS wants to assist your business to scale-up and grow at low cost and no risk.AWS Proof of Concept (PoC) program enables you to test your ideas, assumption, and costs to verify the functionality of deploying your application to the Cloud and evaluate it before you commit. A well planned PoC development approached helps your organization to reduce the technical and business risks associated with any Cloud migration. Therefore Proof of Concept(PoC) program is a risk-free opportunity to experience how Cloud technology can benefit your business.
Contact Us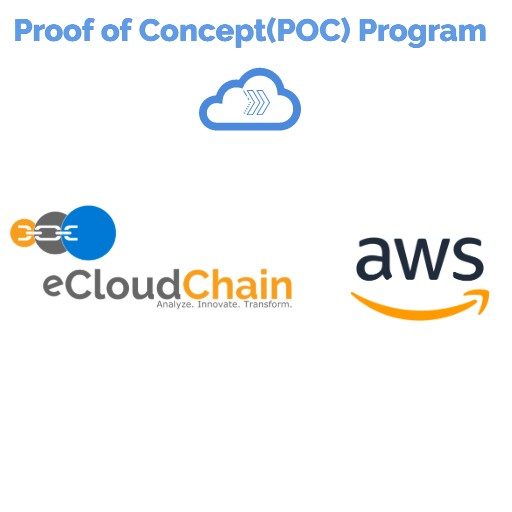 We work closely with your team to assess the workloads and their suitability with AWS services.
Determine the exact use-case for the PoC development
Define the Business goals and objectives and agreed on the next steps
Ensure that PoC demonstrates all the Cloud benefits
Allow you to experiment and explore new capabilities