We Help You To Uncover New Possibilities
We leverage the power of the cloud to help our customers adapt the digital transformation capabilities.
Accelerate your digital transformation with the right team. We help you to make the right decisions across your cloud adaption and digital transformation journey and establish the optimal cloud operating model for your organization.
Every member in eCloudChain is composed of an innovative mindset and expertise ranging from consulting, technical and operational excellence. 
We believe in building long-term trust with our customers and help them successfully achieve their mission.
Build Your Next-Gen IT Capabilities
Drive More Value While Reducing Cost
We provide the entire gamut of Cloud and Digital Transformation services including Cloud Managed Services (MSP), Cloud Migration, Native Cloud Development, DevOps, Infrastructure Automation, and Advance Data-Analytics services.
We are result-oriented and our unmatched cloud expertise help customers to obtain agility, cost-savings, operational efficiency to generate new revenue streams, improve time-to-market(TTM) and total-cost-of-ownership(TCO).
Empower Your Business Innovative Solutions
Our Cloud Services Offerings
Our Cloud Service offering includes Cloud Consulting, Cloud MSP, Cloud Migration, DevOps, Advance Analytics, Machine Learning, IoT & AI.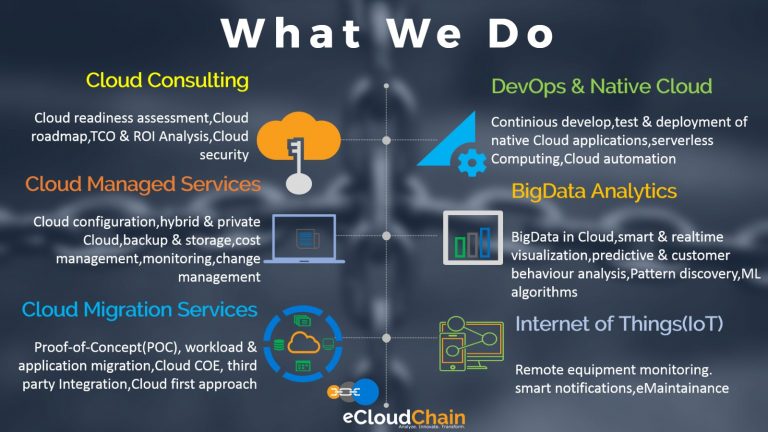 Our Multi Thronged Approach For Successful Cloud Adaption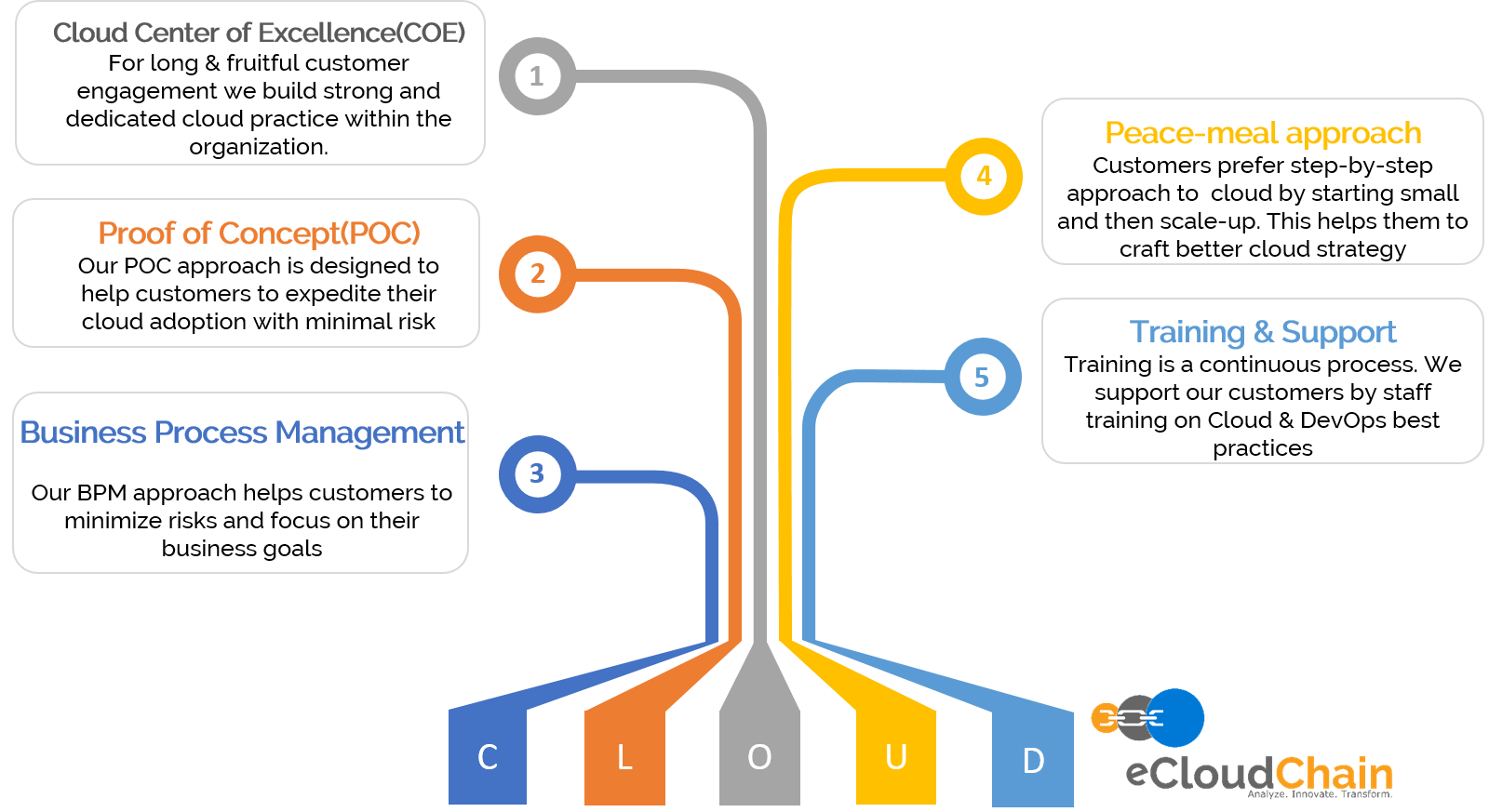 Build a Strong Foundation For Your Transformation Journey