Cloud Consulting Services
Plan And Manage Complex Cloud Transformation With A Secure Cloud Strategy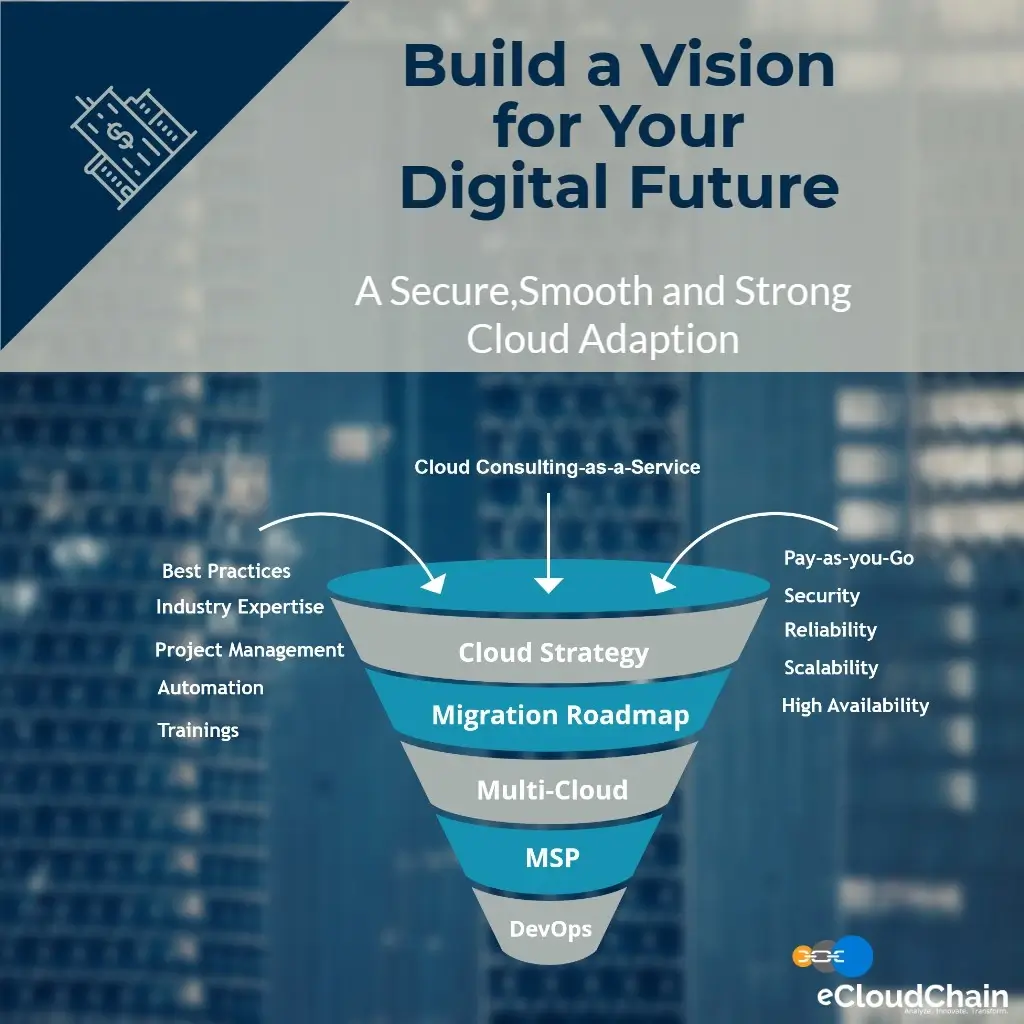 Our cloud transformation consulting & solution advisory services help you prioritize your organization's cloud  & digital initiatives. We empower your business with a secure cloud strategy to allow you to navigate through successful cloud transformation.
Start with a detailed due diligence to build a comprehensive cloud strategy for cost optimization, business agility, scalability & performance, and data security to help you achieve seamless cloud transformation and take your business to new heights.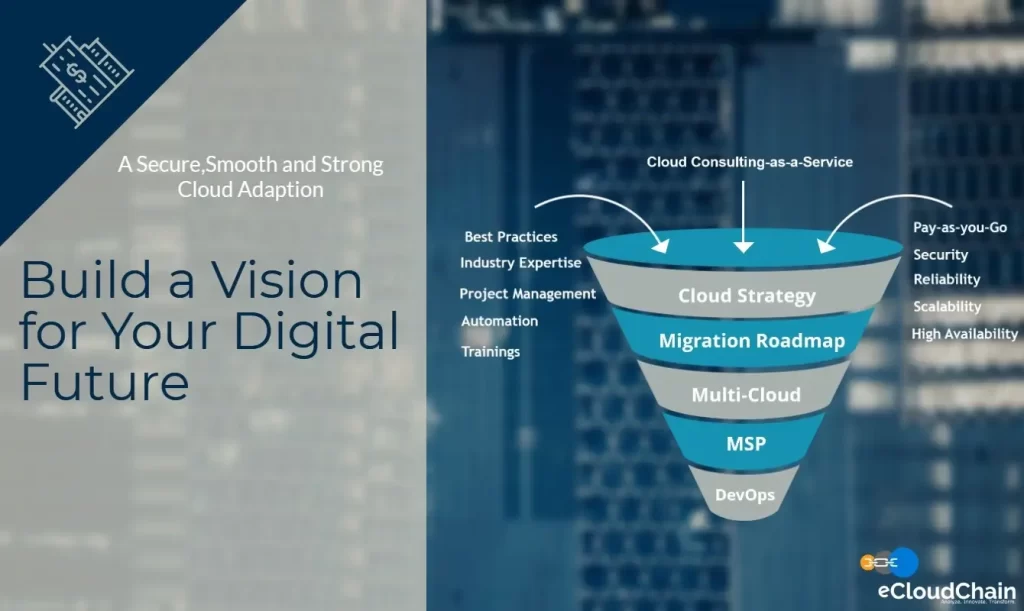 Choose The Right Deployment Model For Your Cloud Transformation
Manage Cost & Avoid Risks - Start With A Cloud Readiness Assessment
Cloud isn't a destination, it's a journey. You need a trusted cloud consulting partner to help you navigate the complex world of cloud adoption.
We have extensive experience in AWS, Azure & Google, and leading Cloud platforms & technologies.Our cloud consulting services include cloud migration & cloud managed services consulting,  solution architecture advisory, big-data management & analytics, AI/ML use-cases, cloud hosting, DR & backup strategy, and other cloud infrastructure services.
These diverse ranges of cloud consulting services will help you make key decisions that could have far-reaching implications for your business and IT governance.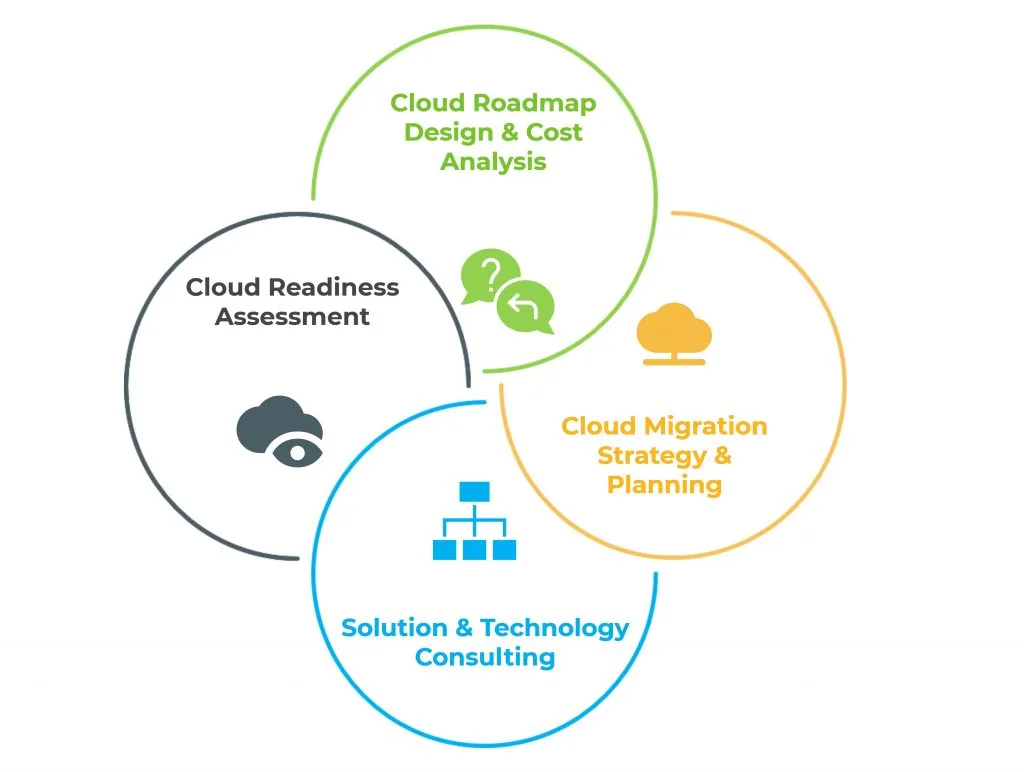 We Build A Future Ready Cloud Strategy For All Your Use-Cases
Get The Power And Agility With Our Next Generation Cloud Services
Innovate Your Business With Our Expert Cloud Consulting Services
Improve Time To Market With The Best Cloud Strategy
Our cloud advisory and consulting practice can guide you throughout your cloud transformation journey to effectively adopt cloud ecosystem – be it cloud-native, hybrid, single or multi-cloud, we can help you successfully navigate your complex cloud transformation. 
Build a comprehensive strategy for your cloud security best practices & other infrastructure services.
Develop & launch your modern IT solutions directly on the Cloud platform and leverage the digital ecosystem.
Build the best architecture for your applications , IT solutions and complex business use-cases.
Empower Your IT With Cloud Center Of Excellence(CCoE)
Form  Dedicated Consulting Teams To Manage Complex Cloud Transformation
A cloud center of excellence(CCoE) is a dedicated team of cloud consultants, solution architects, and subject matter experts (SMEs) who are responsible for solving the challenges of cloud transformation and enabling you to experiment, discover, learn and optimize cloud solutions.
The CCoE team retains core knowledge throughout the cloud transformation phase and later during the maintenance and support phases. Additionally, CCoE provides assistance in building and delivering new cloud-based solutions and services for your business.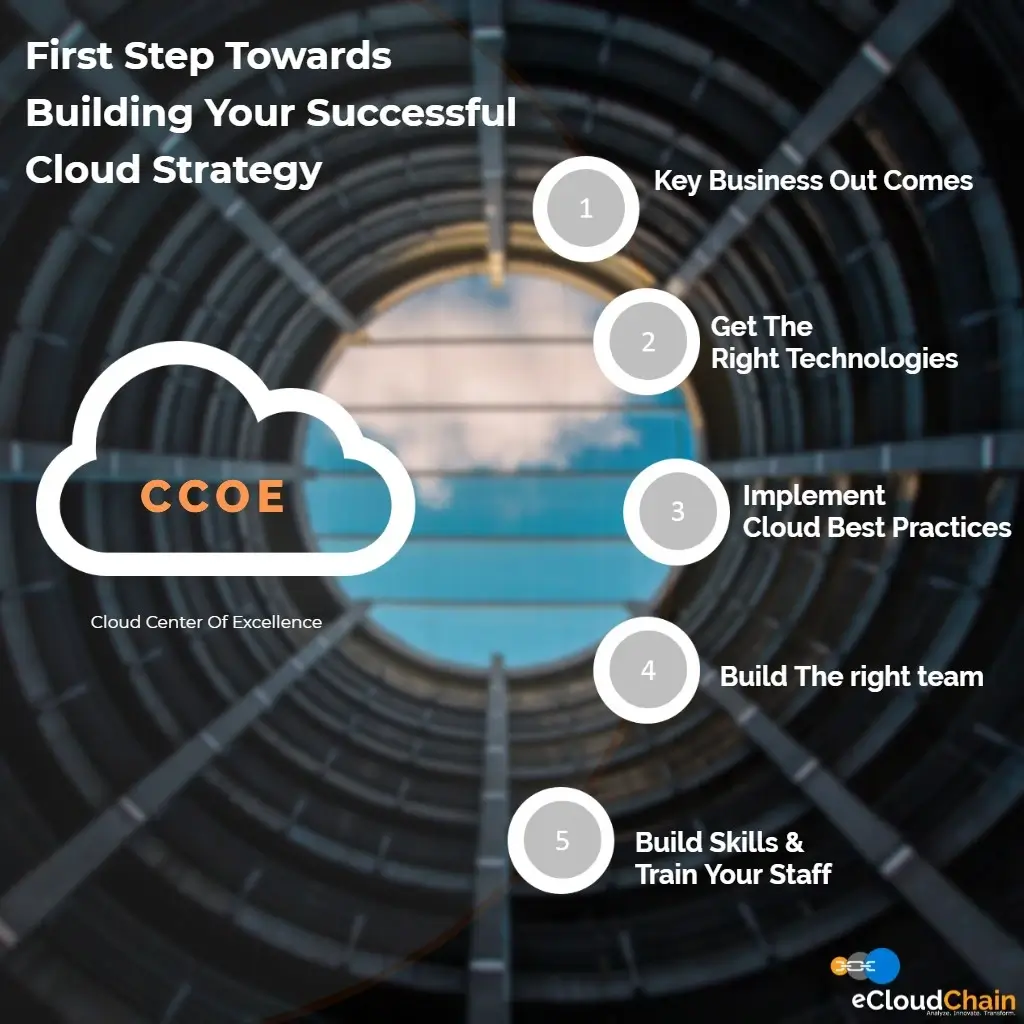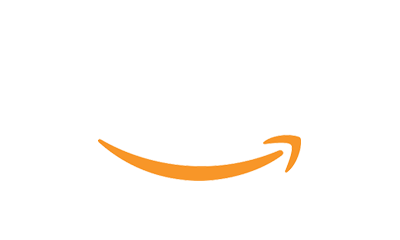 From new-workloads to re-architecting and lift-and-shift, we help you to implement AWS cloud computing services to modernize your legacy IT infrastructure and build the agility for on-demand delivery of IT resources.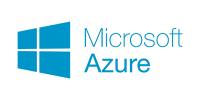 We provide seamless migration of your on-premises workloads to the Microsoft Azure Cloud platform. Our Azure practice will ensure that you get the maximum benefits of your cloud investment and make your transformation to Azure cloud a success.

We enable the successful migration of your on-premises workloads to Google Cloud Platform(GCP). We start with an end-to-end GCP cloud strategy and build a detailed business case to provide you the maximum cloud migration benefits.
Lay A Strong Foundation For The Digital Future
Build Powerful AI/ML Capabilities For Your Organization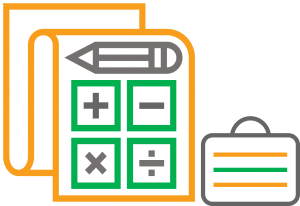 Architect it Well
As a cloud consulting services partner, we help you to build and manage cloud technology solutions that follow well-architected framework best practices for designing and operating them in the cloud. We consistently identify the areas of improvements for reliability, security, cost efficiency to continuously evolve the solution architecture. Well architected cloud solutions can greatly increase the likelihood of your organization's successful cloud transformation strategy.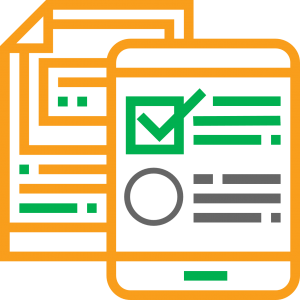 Ensure Security
For any organization, cloud security is on the highest priority during and after the cloud transformation. As a cloud consulting partner we provide you the most reliable security solutions. Cloud infrastructure security depends upon many factors and can be assured in numerous ways such as by enabling trace-ability with automated alerts and notifications, applying multi-layer security control strategy, by applying data encryption mechanisms in transit and rest modes and by regulations and compliances.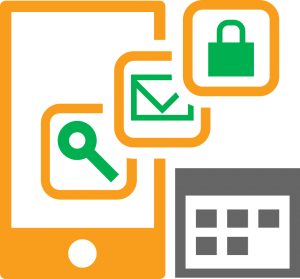 Implement Automation
Enterprise cloud strategy needs a cloud automation strategy to limit human errors and increases efficiency. Our cloud consulting offerings provide you with comprehensive due diligence on operational procedures and possible areas of automation.Use infrastructure and applications as code and trigger them in response to events. Frequent small and reversible changes are made to experiment with the failure scenarios to evolve fast.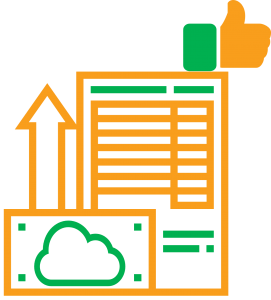 Build Reliability
Reliability is a very strong pillar for any organization.Often system fails during the recovery process since there are no precise ways to validate the applications and database backups for recovery. As a cloud consulting services provider we help you to build a strong recovery strategy by implementing cloud infrastructure automation and monitoring practices. With more sophisticated automation it's even possible to anticipate and rectify failures before they occur.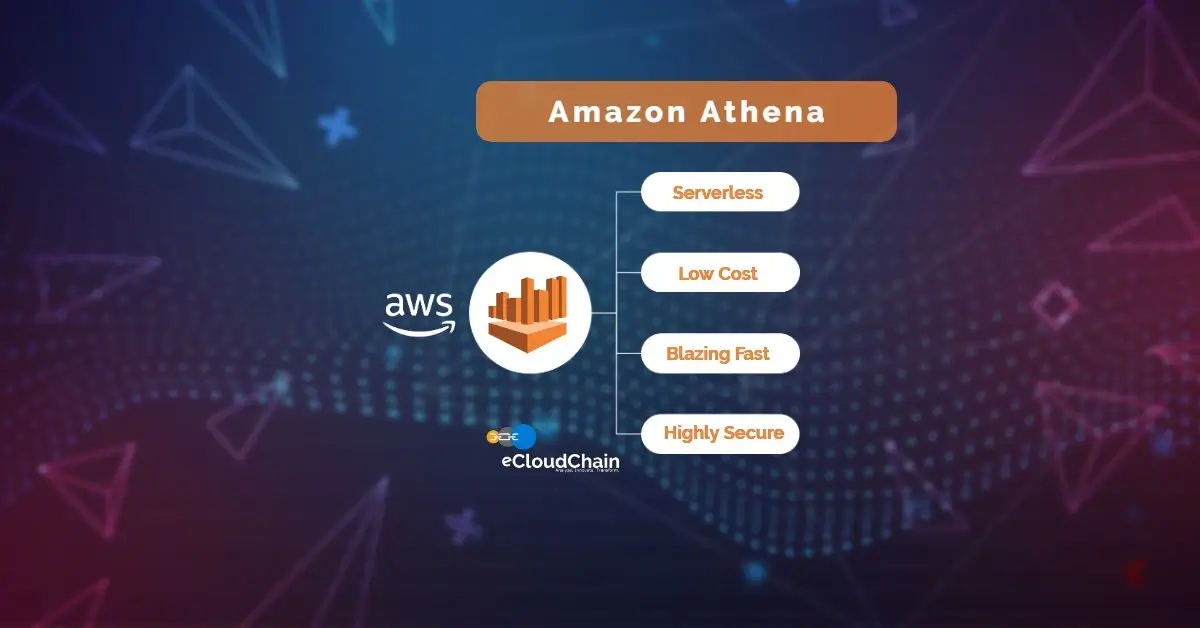 Amazon Athena lets you query data where it lives without moving, loading, or migrating it. You can query the data from relational, non-relational…
Read More »