Data  is rapidly becoming an important asset for every organization.
Today's organizations are unable to convert the external and internal data sources into meaningful information.
They lack enough visibility into various key business processes,360-degree view of the customers & behavioral patterns and hence unable to make informed and timely decisions leading to business risks and inefficient planning.
eCloudChain's data-lake services leverage our deep experience in delivering qualitative data-management solutions for your organization to make intelligent decisions while having a singular focus on innovation.
Build your modern data-lake solution as a centralized data repository with an integrated suite of analytical services for all your business needs for :
Modern Data-Warehousing
Real-time Analytics & Visualization
AI & Machine Learning solutions
Disaster-Recovery(DR) Solutions
Infrastructure Monitoring & Automation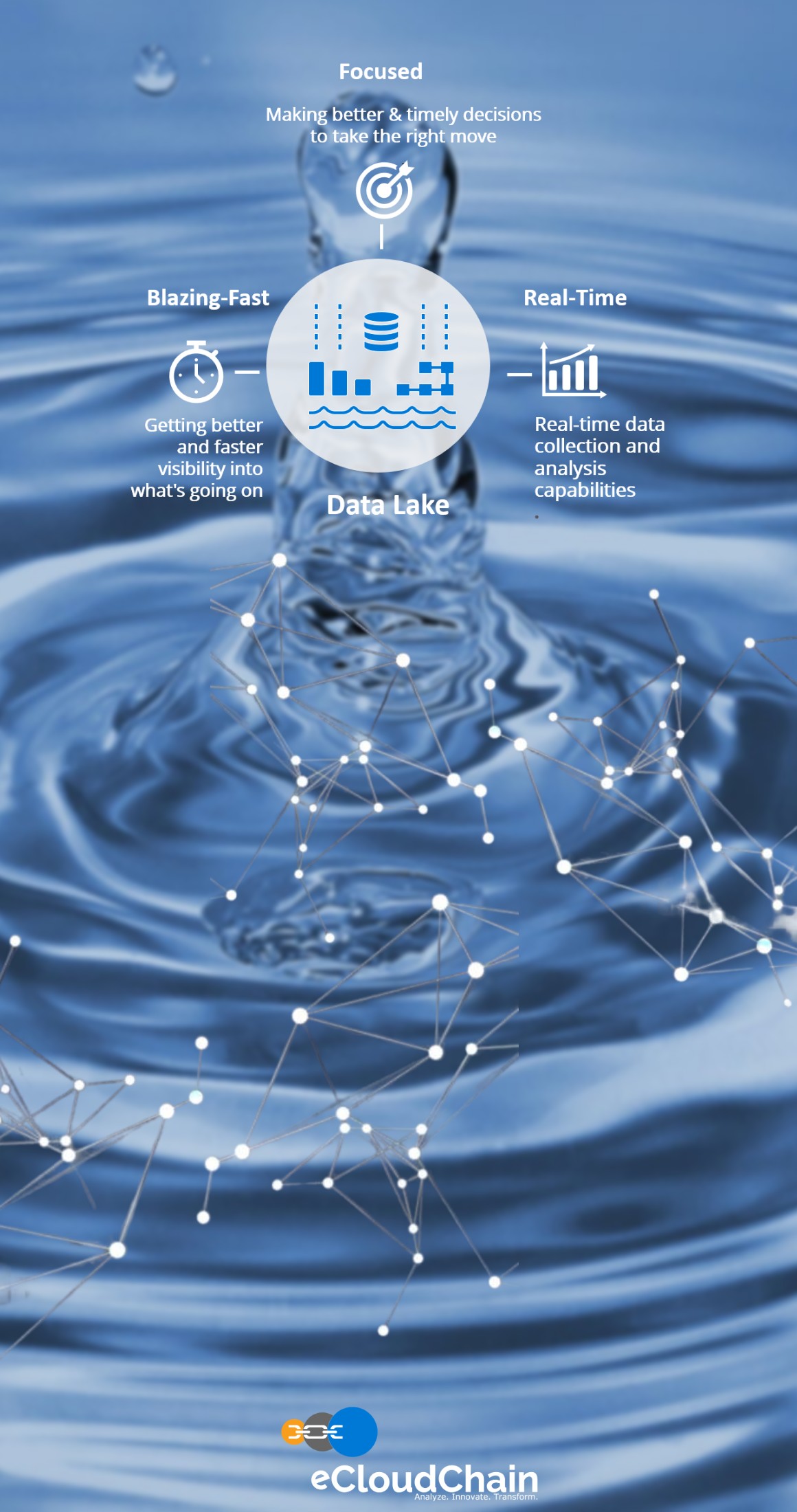 AI/ML Capabilities
Combine all your data with AI/ML based automation to digitally transform your business across every function & process in your organization
Centralized Repository
The objective of a well-designed data-lake architecture is to store and ingest the data as quickly as possible to various data processing units
data Governance
Having all your data coming into one single storage repository gives you better governance and control over all your analytical needs
Why Your Organization Need To Build A Data-Lake
What is data-lake & its benefits for your business
Data-lake is integrated with various data-sources belonging to different business units and external sources. The data received by the data-lake could be in any format depending upon the nature of the applications and their functionalities.
Data-lake works as a centralized repository for all kinds of data needed to drive advanced analytics and modern dash-boarding to provide a 360-degree view of various business units, their performance, and areas of improvement. This is to facilitate better decision making by your business stakeholders.
Data-scientists then work on these data-sets to find useful and meaningful insights. Moving data to data-lake gives you high availability and reliability of the data that is a critical success factor for your business.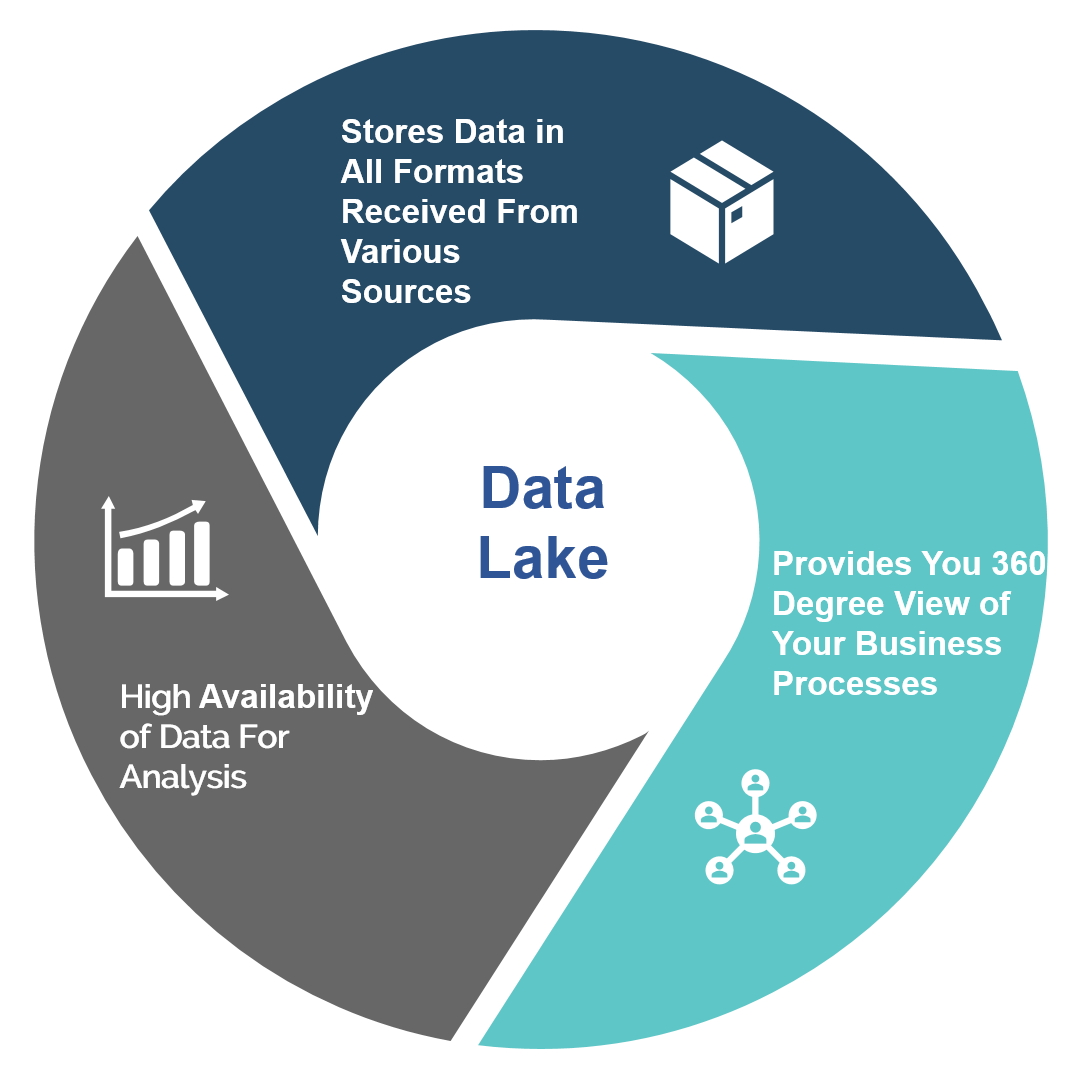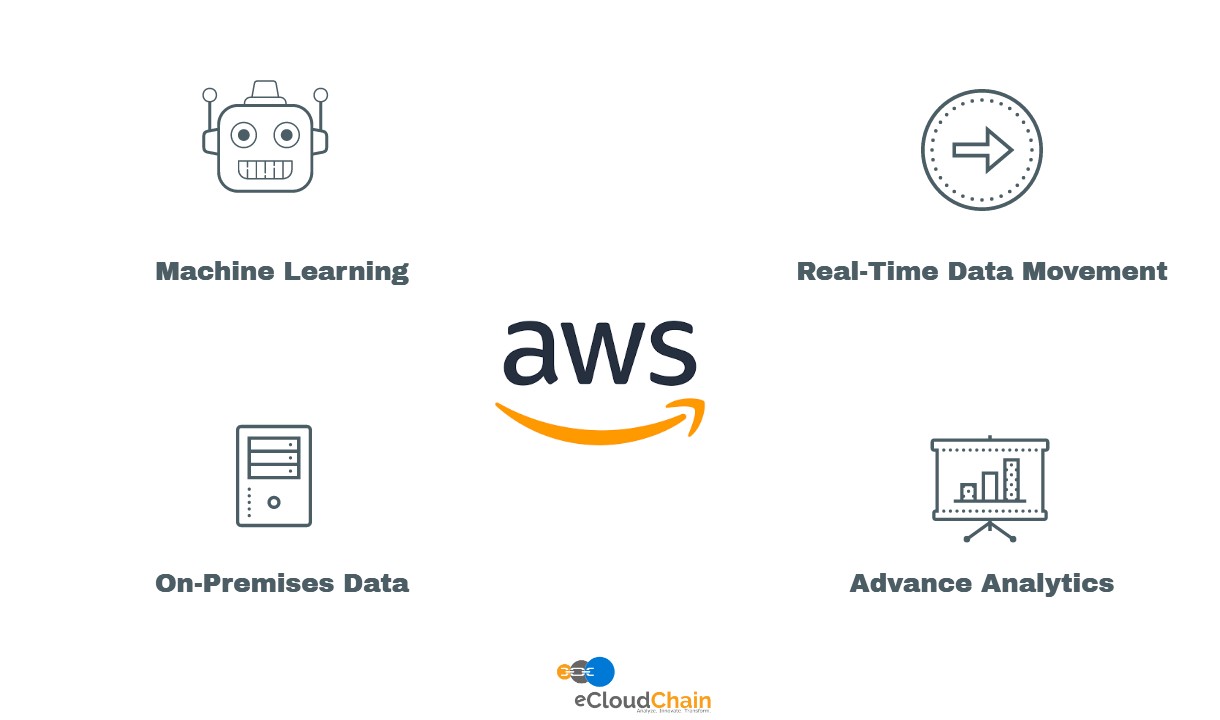 Grow Your Business With Data-Lake Insights
Based on your business requirements, AWS provides a wide range of options to migrate the data into the data-lakes. Once the data is ready for the cloud, you can store data securely in any format and at any scale with Amazon S3 and Amazon Glacier.
With AWS you can run a broad set of cost-effective analytical services from the centralized data lake. Amazon Athena makes it easy to analyze data directly in S3 and Glacier using an SQL query language. With AWS services you can process the vast amount of data in a very cost-effective way using Spark, Hadoop & Amazon EMR. For data-warehousing, Amazon Redshift provides the ability to run complex analytic queries against petabytes of structured data.
One-stop data-store that feeds into various applications
Vast pool of data is available for the various analytical purpose
Data-scientists  can access,prepare and analyze data faster
Data-lakes can store data in any format to process it later
Data-lakes are highly scalable with no limitations to storage capacity
Data is always available for advance predictive analysis.
Your Digital Innovation partner
There couldn't be a better time than right now to start your digital transformation journey.
eCloudChain's innovative cloud expertise can help you transform your IT into a modern digital platform for business success and accelerate data-management capabilities.
We help you to build centralized data-lakes and get advanced insights from all your structured and unstructured data-sets to provide you consistent high-performance and maximum up-time.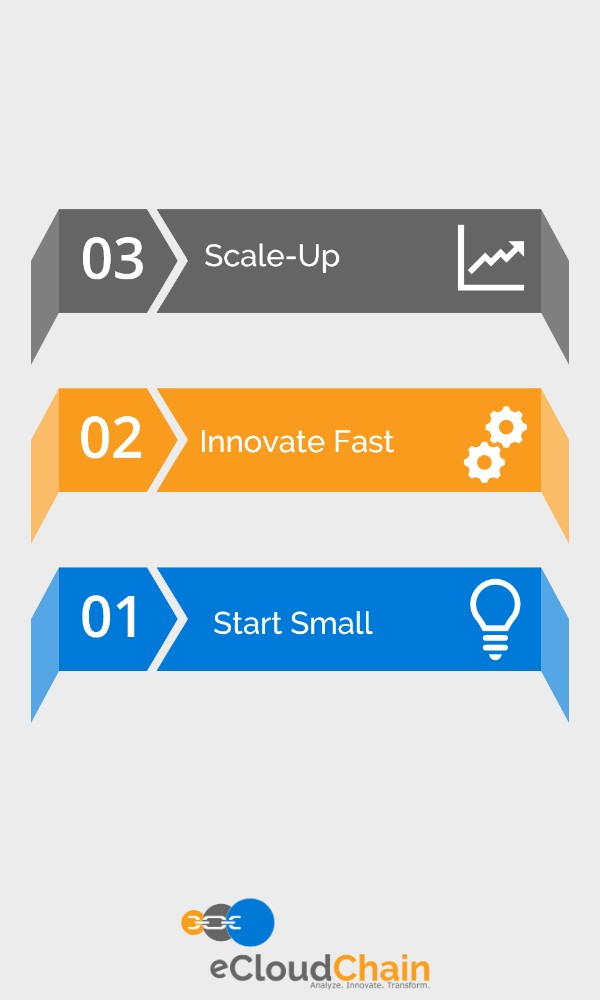 Agile, Scalable, Cost-effective and High Performance Solutions
Your Business Deserves More Value
Your business deserves more value from the data that is coming from newer and diversed data-sources and growing exponentially. 
Data-powered insights are contributing to a new era of digital data-age. Building data-lake will empower you to perform advanced analytics on many different types of data sources leveraging AI/ML technologies.
Strong Product Offerings
Get the required insights to build strong products and services for your customers.
Faster Time-to-Market
Quickly test & launch your solutions without having to wait for hardware & IT setups.
Improve Staff Productivity
Minimize the time to deploy,manage and support the IT products & solutions
Minimize the Downtime & Outages
Benefit with a robust DR strategy that addresses unplanned outages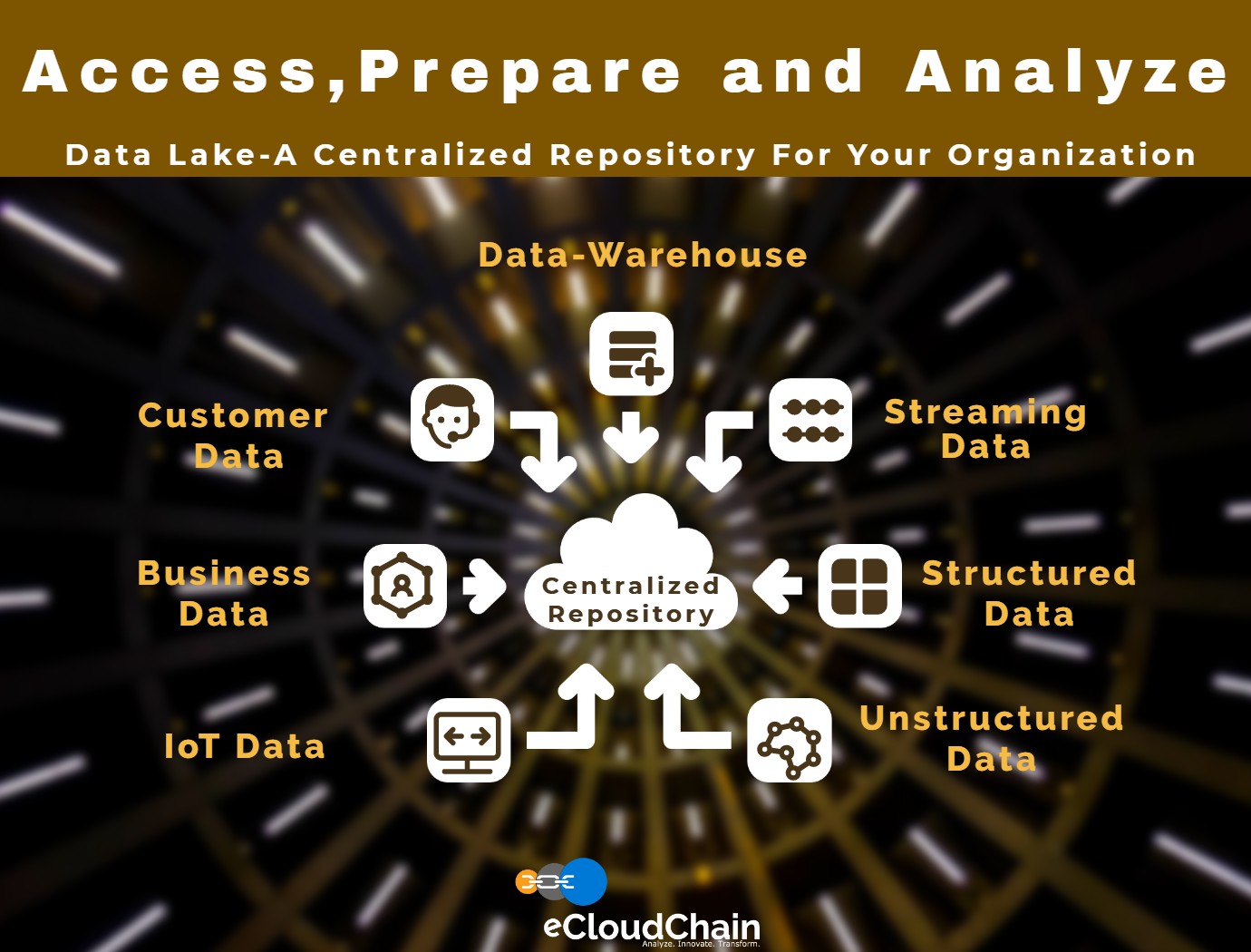 "Successful Digital Transformation Relies on Converting Data into Actionable Insights"