Intelligent Data Insights with AI & Machine Learning Models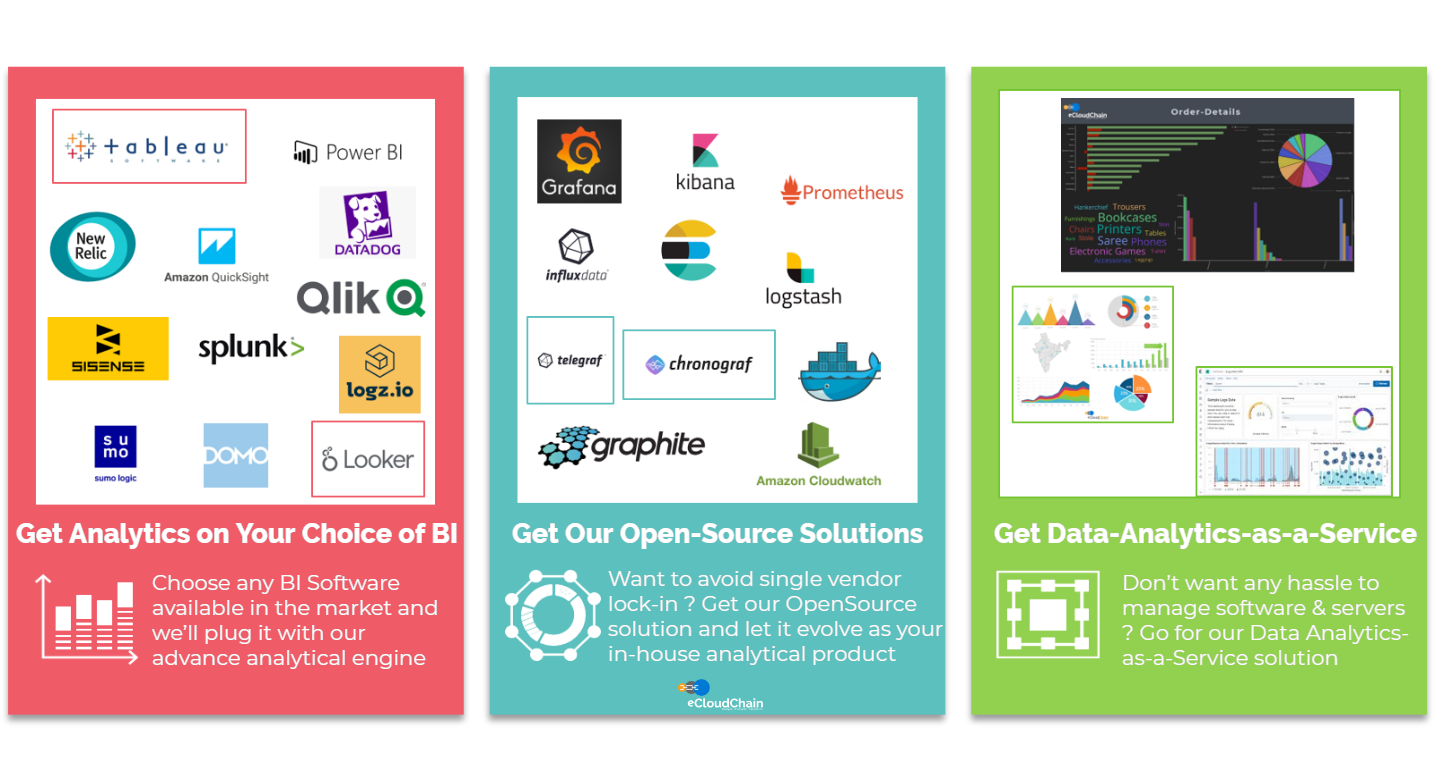 We help you to choose the most suitable analytical solution as per your business requirements and budget. Transform your data into intelligent insights, actions, and outcomes. Get the predictive decision-making abilities based on advance Data-Science, Deep Learning, AI and Machine Learning models to drive new capabilities and market propositions.
Build a Data Driven Culture for Your Business
Stay Ahead of the competitions with Advance Data Insights
The demand for data insights and advance digital analytics is growing exponentially as the need to access the right information at the right time has become more stringent across all the industries.
Traditional BI solutions are unable to keep pace with the current demand. They are inflexible and lack features like real-time streaming analytics, AI & Machine Learning(ML) based intelligence, scalability, and ability to simultaneously handle multiple data sources.
Hence organizations and industries are looking for ways & means to transform their existing BI platforms to include the next-generation digital analytical capabilities with interactive dashboards and actionable insights.
Analyze.
Innovate.
Transform.
Public sector organizations in government, healthcare, education, and nonprofit are all looking to analyze data to strategize and effectively plan their respective sectors. At the same time technology trends are also driving the need for the advance digital and data science analytics particularly: IoT, Cloud, Mobility, BigData, Artificial Intelligence, and Machine Learning.
Discover True Meaning in Your Data
Real-Time Advance Analytics with Live Dashboards
Gain real-time actionable data-insights on modern interactive BI Dashboards. Scale-up automatically without worrying about the volume and throughput of your incoming data. Only pay for the duration that you consume the required resources.
Revolutionize the way you do business with advance digital analytics. Process all your data-silos to filter, aggregate and transform unstructured data streaming into intelligent patterns and visualize it to understand the customer behavior analysis.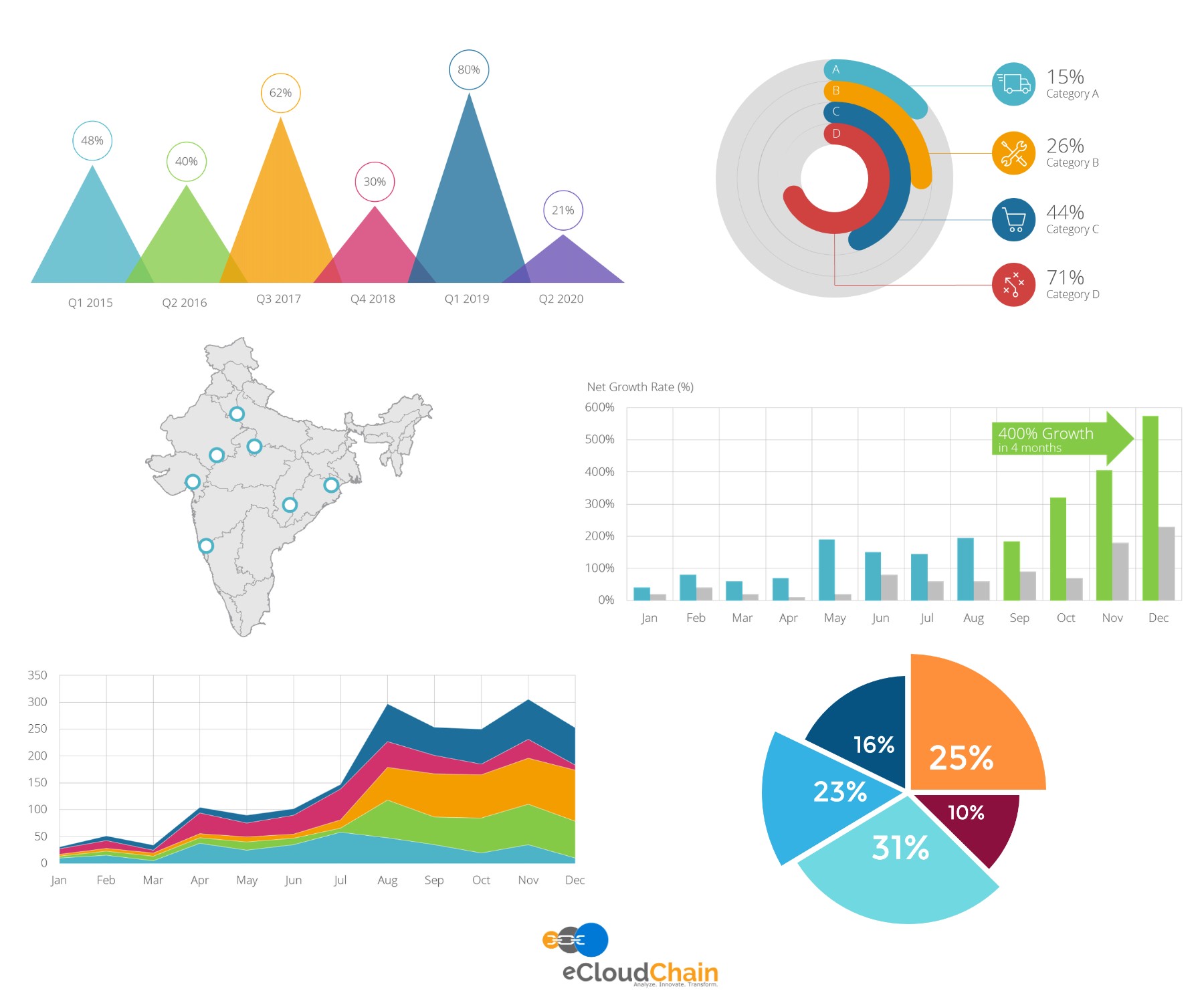 Real time
Simultaneously process and analyze streaming data with sub-second latencies generated by a variety of different data sources such as log files, e-commerce purchases, social media, financial trading,geo-location & IoT devices.
Serverless
Get a serverless advanced analytical solution to avoid routine server maintenance.No need to provision or manage any infrastructure. Infrastructure automatically scales up or down based on the incoming data volume.
Pay as you go
Pay significantly low by using the Pay-As-You-Go pricing model. Only pay for the services and resources that are required to process & analyze the data. There is no upfront financial commitments or any minimum fee required.
Empower Your Business with Intelligent Insights
Advance Analytics As A Service
Fully managed analytical solution with serverless architecture to save you from the pains of managing IT Infrastructure. Use any BI software of your choice with no product lock-in.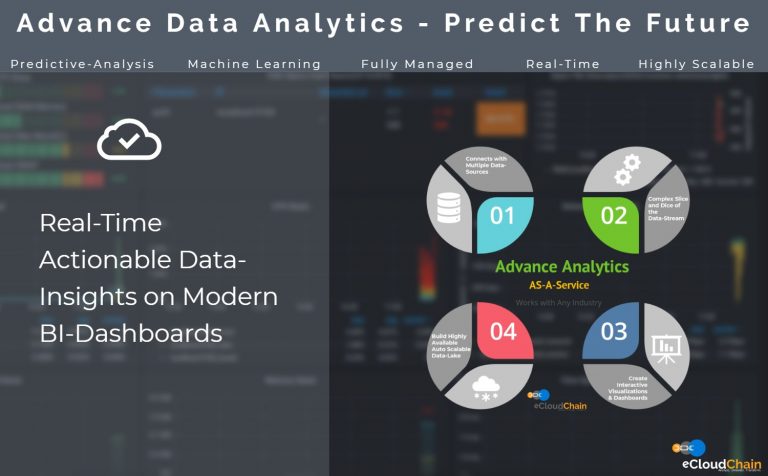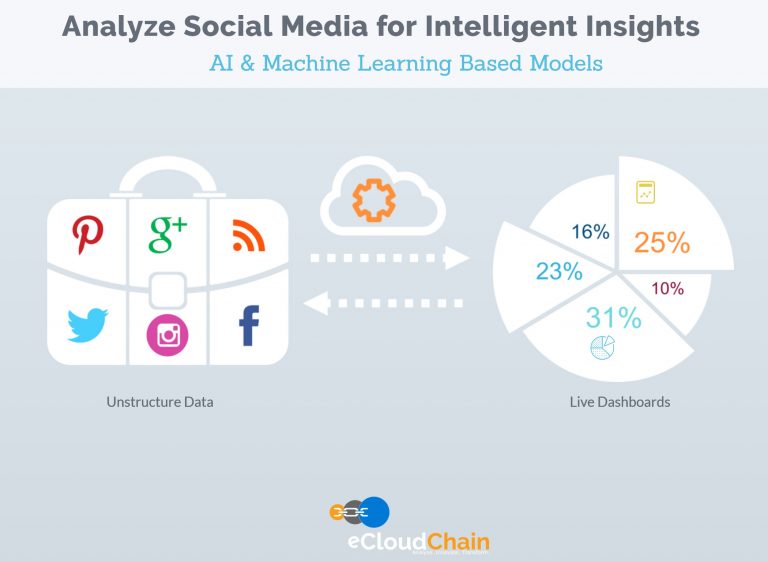 Tell a Story with Social Media Insights
Analyze the social-media streaming data to gain advanced digital-insights on the trending topics. The solution provides you with a perfect slice & dice of a high volume complex data to create live interactive dashboards to allow you to instantly explore the desired information in the form of live visualizations.
Our Twitter live dashboard solution has significantly helped healthcare & government authorities to adequately provide important information during the COVID-19 pandemic.
Data-Lake : A Single Integrated Solution
Outperform your competitors by generating more business value from your data. Data-science and advanced analytics based on AI & Machine Learning(ML) models allow you to perform a variety of real-time analytics. Live visualizations & BI dashboards help you to act upon hidden opportunities faster and make informed decisions.
We build secure, scalable and most cost-effective data-lake solutions for our customers that combine structured and unstructured data into a centralized repository to provide a 360-degree view of all the datasets.
Advance Business Insights to Solve Complex Problems
Get the Precise Answers to Your Queries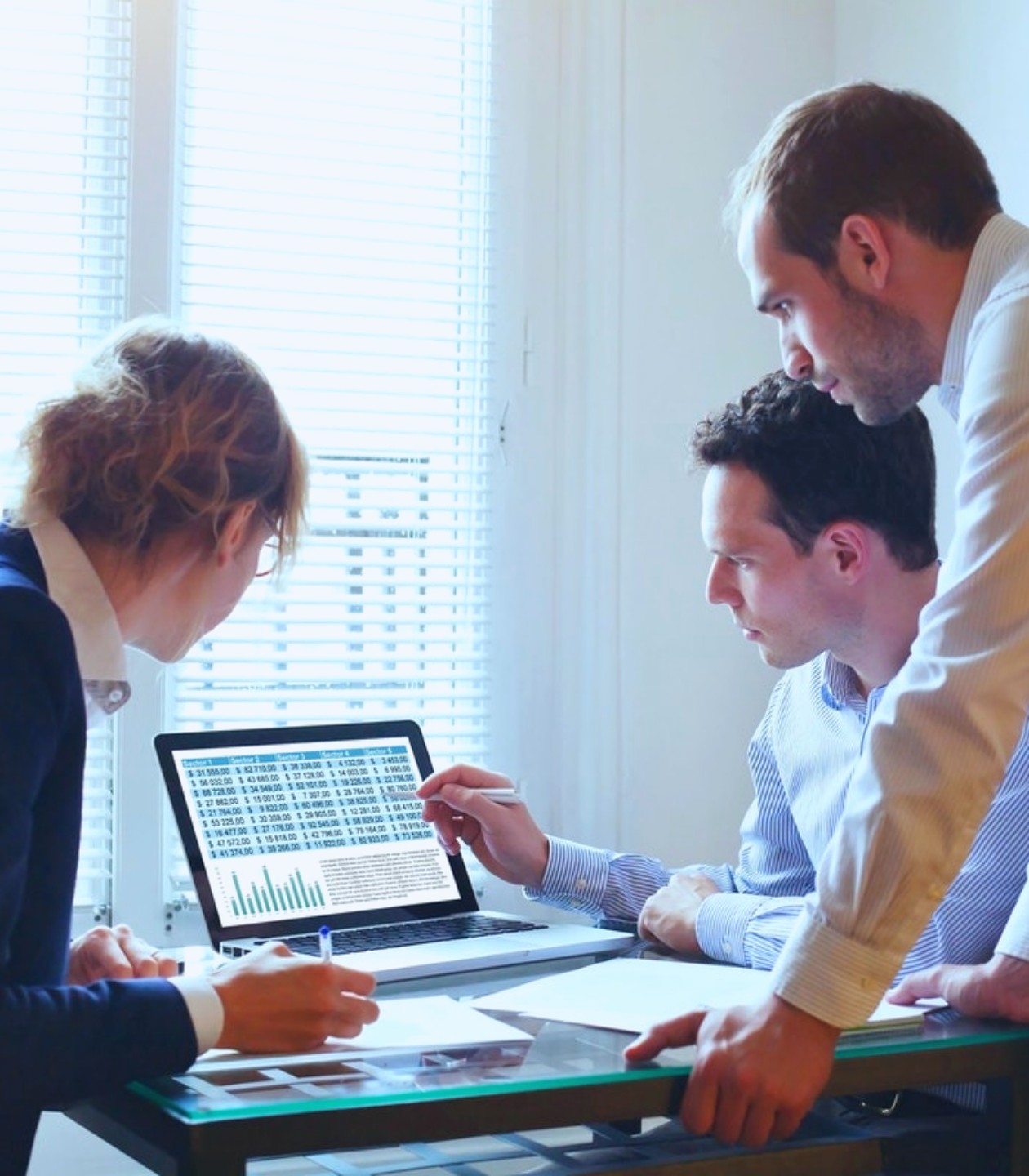 Get empowered with predictive analysis to forecast future probabilities and your potential opportunities.
Understand your customers' behavior patterns & deliver them personalized services in real-time using a multi-channel services.
Detect potentially fraudulent activities and timely provide automated alerts & notifications with AI & ML models.
Ensure efficiency and effectiveness to fulfill customer expectations & achieve operational excellence and improve productivity.
A Serverless Solution to Unlock Your Data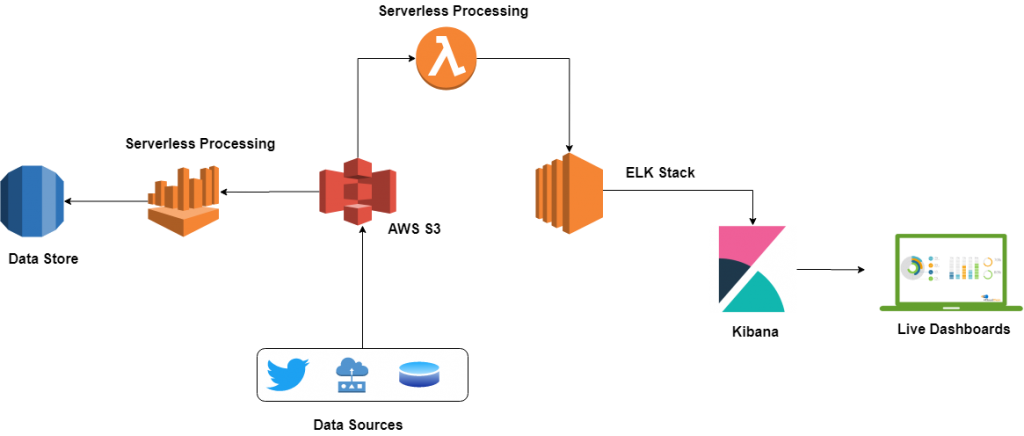 The solution uses serverless technology for data-extraction and data-processing. Any data-source i.e social-media, logs, metrics and IoT devices can be easily plugged to ingest the data and meaningful data-insights can be quickly projected on to the Kibana dashboards.
A Serverless Solution to Unlock Your Data
Get the full-stack data-analytics solution to start analyzing any data source: logs, metrics, infrastructure monitoring or IoT data. Plug any data-source to the solution and start getting meaningful data insights on beautiful visualizations and BI Dashboards.
The solution is based on ELK (Elasticsearch-Logstash-Kibana) Stack which is integrated to explore the datasets. Kibana is designed to use Elasticsearch as its data source, The streaming data is processed in Elasticsearch indexes and then ingested into Kibana where various index-patterns are created and visualizations are configured as required.
The solution uses advanced serverless technology for data-extraction and building the Data-Lake in AWS S3. These data-sets are discovered & ingested as indexes into Elasticsearch using AWS Lambda.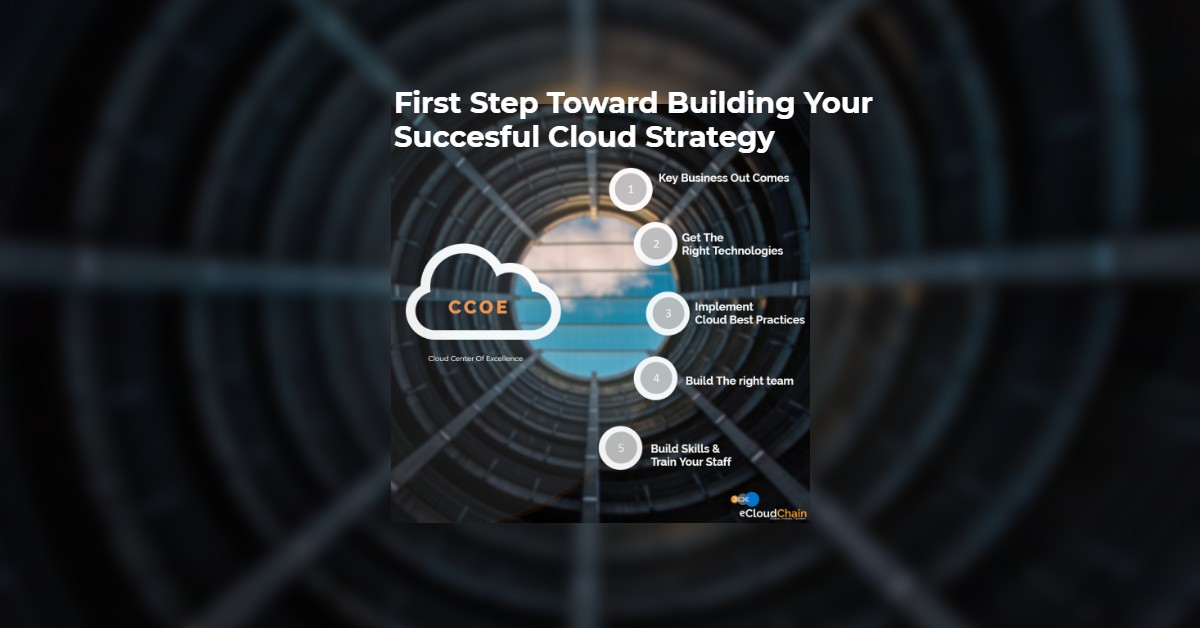 One of the biggest obstacles for any organization in its cloud adaption journey is not related to technology alone. The key success factors of cloud
Read More »