Data Warehouse Migration Services
Traditional Data Warehouse Solutions Simply Can't Keep Up
Data is the lifeblood of modern businesses, and data warehouses are the key to unlocking its full potential. But as data sources increase and grow more complex, traditional data warehouse solutions struggle to keep up.
Your business needs a modern data warehouse solution that can scale quickly and process vast amounts of structured, unstructured, and semi-structured data in a cost-effective way and empower you with advanced data analytics and meaningful data visualization.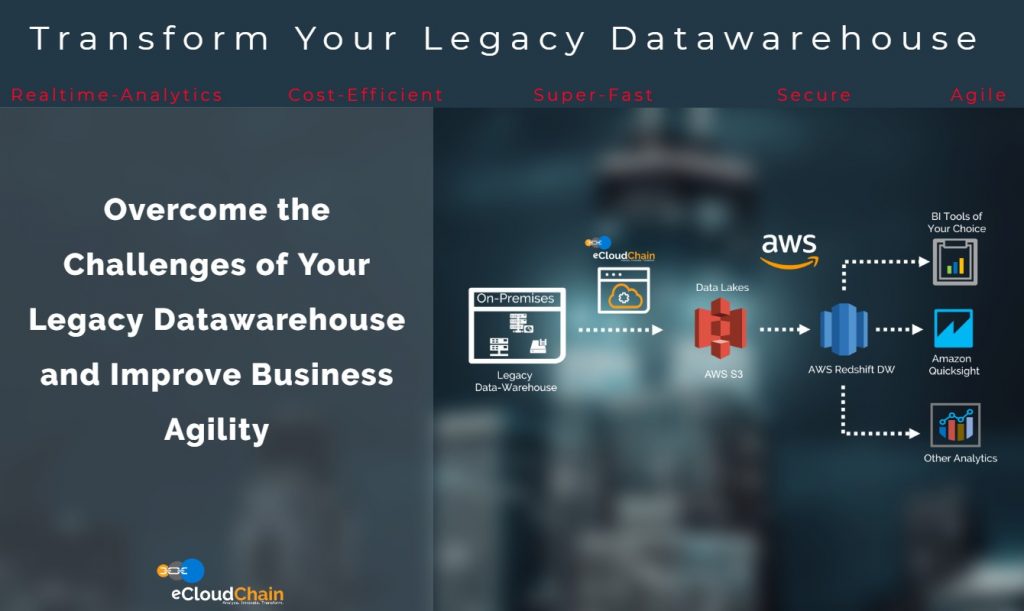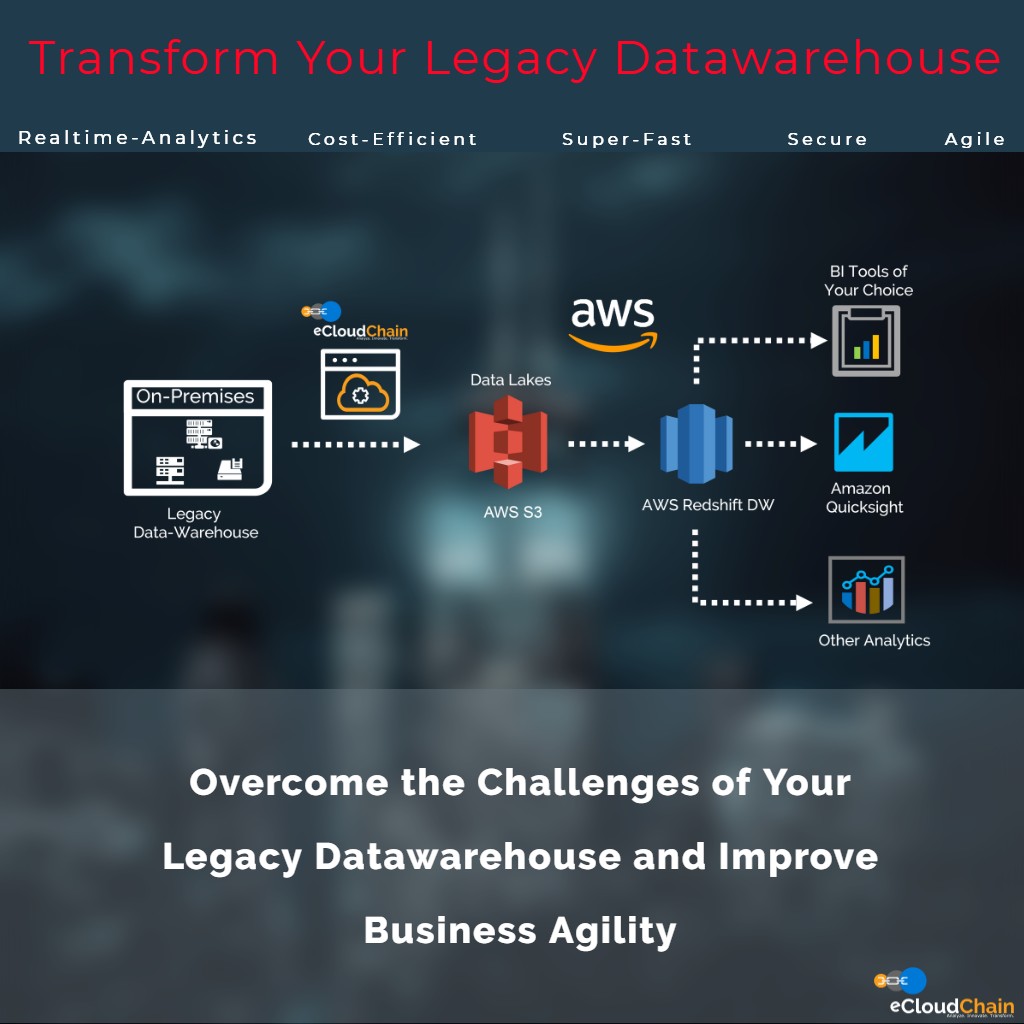 Build Modern Data Warehouse Solutions
Store,Process And Analyze All Your Data Quickly & Efficiently
Looking to modernize your traditional data warehousing solution?
We can help you implement agile, cost-effective modern data warehouse solutions that can handle high-performance queries on all types of data – structured, unstructured, and semi-structured. With our help, you can build powerful insights and BI dashboards for your business.
Our extensive experience in building solution design and integration architecture means we can provide you with scalable, fast, and fully managed data warehouse solutions. Get real-time and predictive analytics with advanced machine learning, and personalized experiences – all at significantly low costs.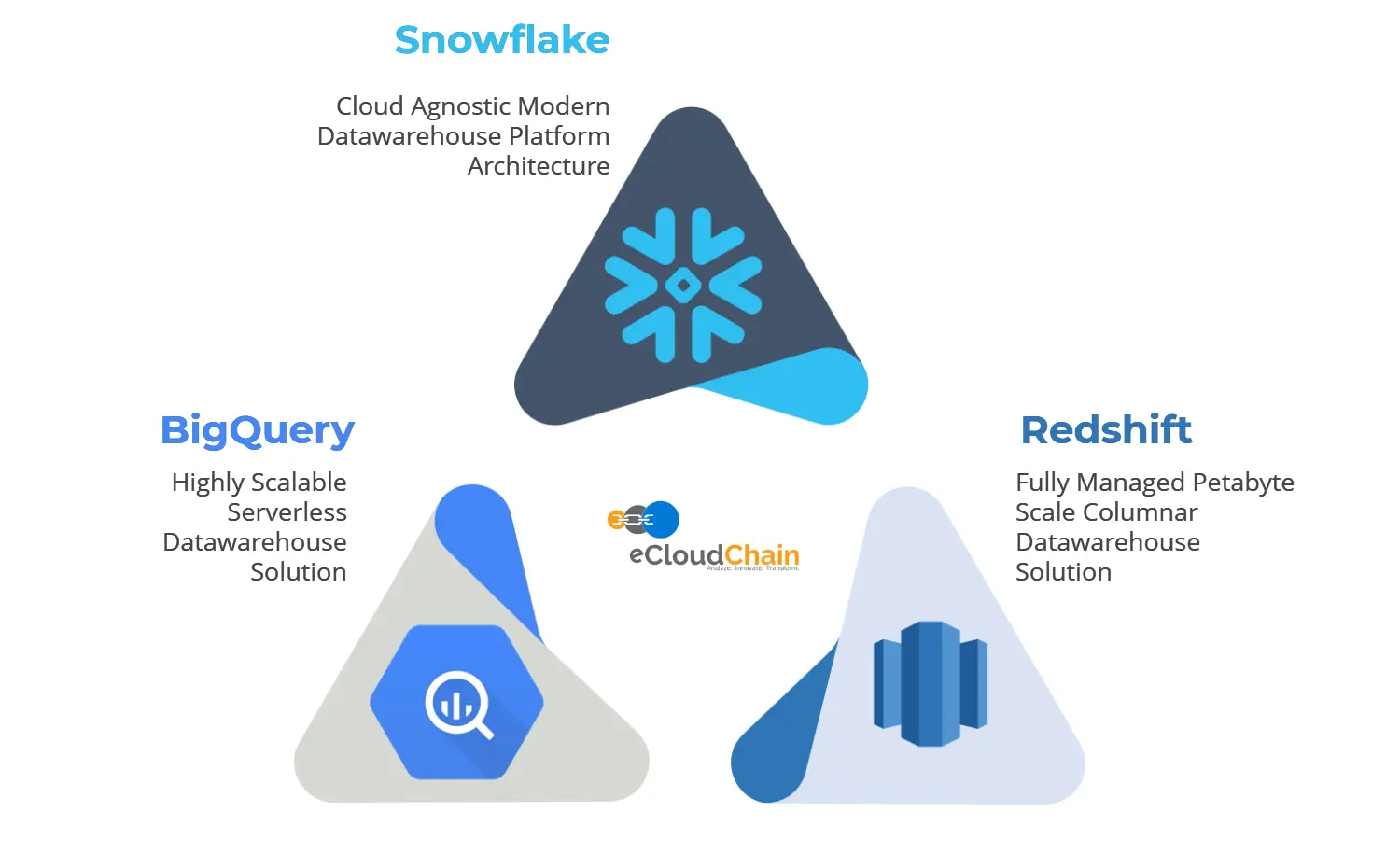 Amazon Redshift : A Cloud Powered Next Generation Data Warehouse Solution
Amazon Redshift is one of the fastest, most cost-effective modern data warehouse solutions available. It's a fully managed petabyte-scale database with three times more speed than any other traditional data warehouse. It can easily integrate with your S3 data lake to build powerful reports and dashboards using your existing BI tools.
Our Amazon Redshift data warehouse practice can help your organization build a centralized repository for all your data-storage and analytical requirements. We can create a real-time data-ingestion pipeline between your S3 data-lake and Amazon Redshift, as well as the deepest integration layer with other workloads and available data sources.

Snowflake : A Modern Data Warehouse, Managed Across Any Cloud Platform
Snowflake Datawarehouse is an integrated system with a unique architecture that delivers exceptional performance and simplicity. Snowflake brings diverse data into one system for data analytics. It supports sophisticated BI tools. The Snowflake is a fully automated data warehouse and requires zero administration. 
We assess and migrate your traditional data warehouse to Snowflake and let you start quickly on the modern data warehouse features like auto-scaling and auto-suspends. We ensure to integrate with all your data sources to collect the data into a centralized data-lake repository for intelligent insights.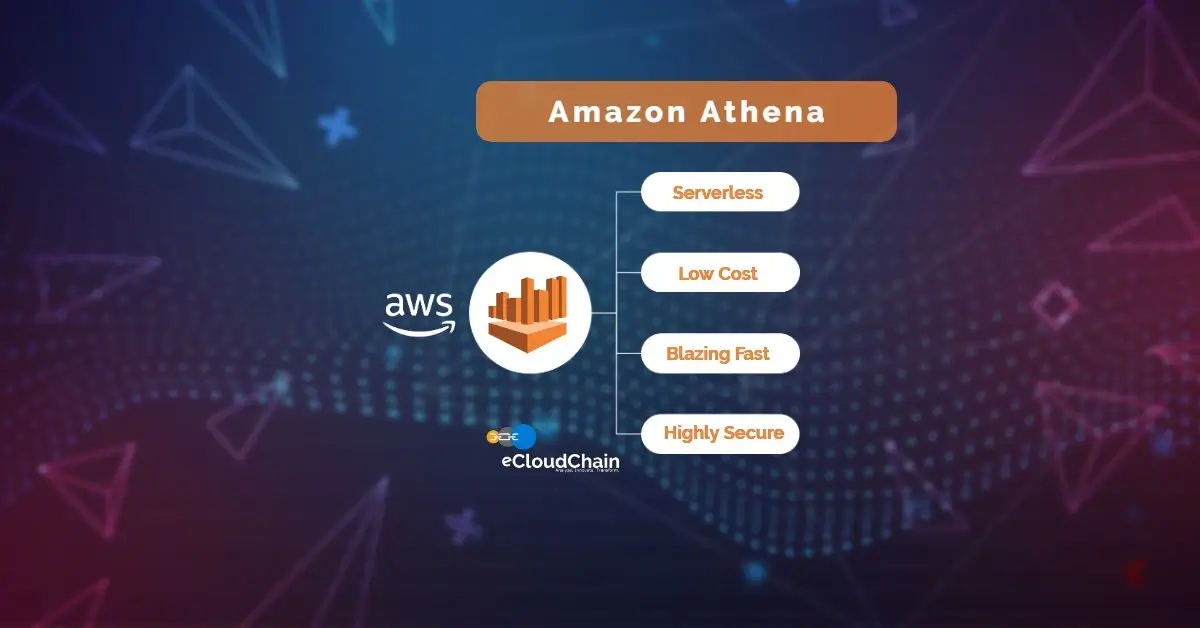 Amazon Athena lets you query data where it lives without moving, loading, or migrating it. You can query the data from relational, non-relational…
Read More »