Cloud Adaption For Small & Medium Businesses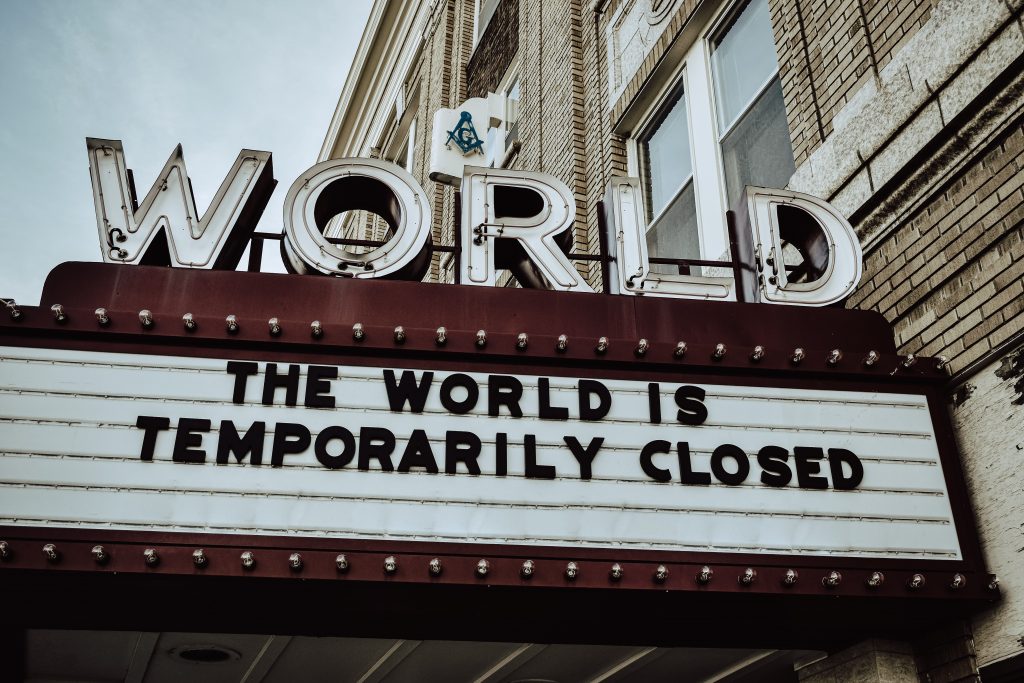 Uncertainty triggered by Covid-19 is making small and medium businesses (SMBs) to re-assess their own IT setups to quickly fix the gaps to ensure business continuity.
Cloud computing is playing a significant role to address the SMB segment and their key business requirements during challenging times.
Enterprises of all sizes have fast-tracked their decisions to shun the legacy infrastructure and move their operations to cloud-powered infrastructure.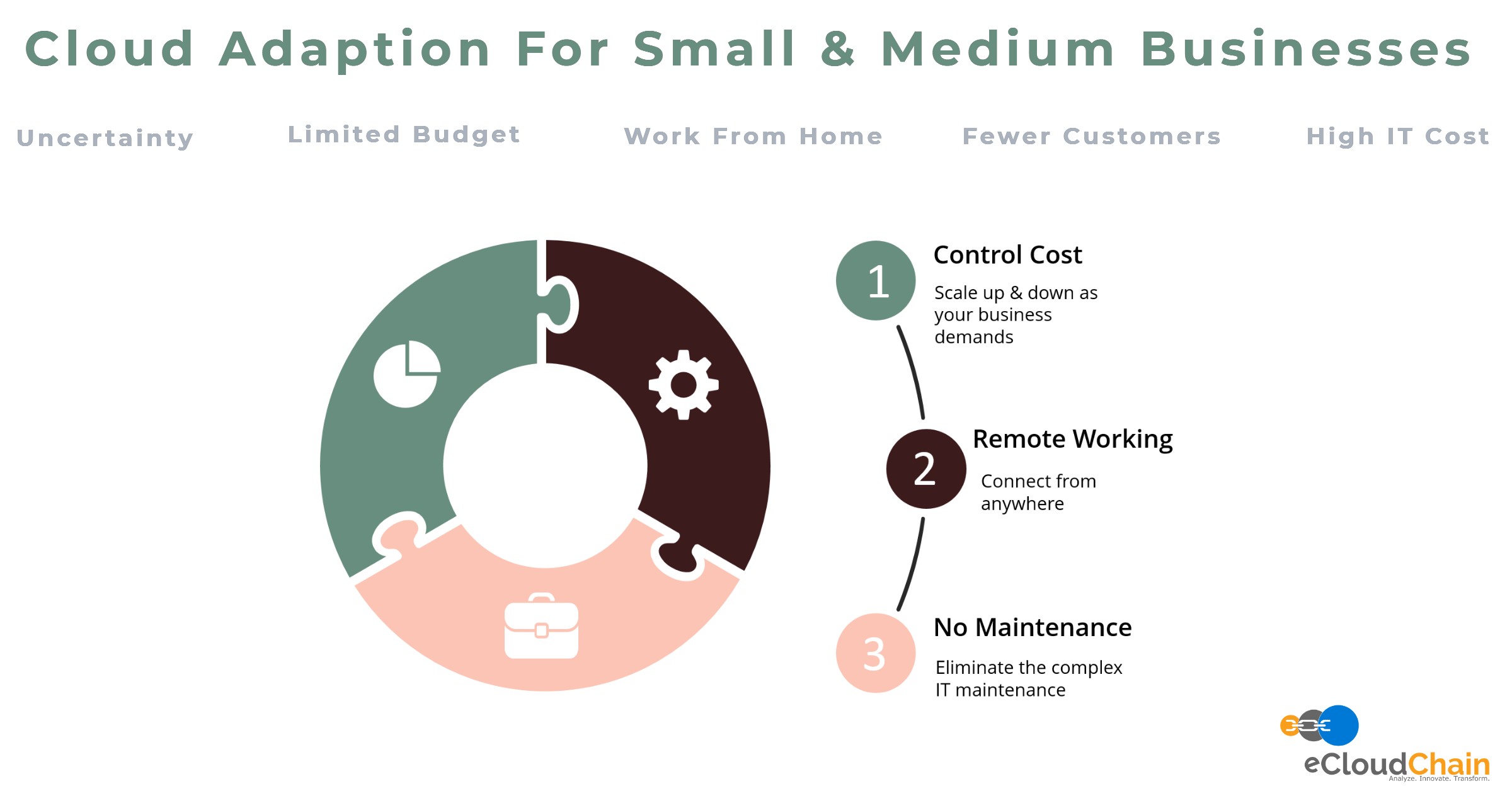 How Cloud has helped SMBs during the Covid-19
Many of these SMBs have limited budgets.
During the Covid-19 they have struggled with liquidity crunch and lack of demand and alternative operational model.
The monthly subscription model of Cloud has been very helpful for them to avoid any big investments to procure, setup, and manage their on-premises IT infrastructure, data centers, and software licenses.
With Cloud, they have Instantly inherited the capabilities to scale up and down to meet the changing requirements for processing power & storage capacity, depending upon their business needs.
Adapting cloud services has helped them eliminate the heavy hardware and software overheads and more importantly the maintenance cost.
Controlled IT Cost with Agility & Flexibility
Besides affordability, Cloud has empowered small and medium enterprises with agility and flexibility in a big way and provided them multi-dimensional benefits.
Cloud has enabled SMBs to lower the long-term IT cost, attract new customers, improve cash flows, maintain profitability, and improve time to market.
SMBs now have unlimited opportunities like never before to grow and expand their businesses globally.
They can remotely provision IT services instantly and in a timely way and once they don't need the IT services anymore, they can simply de-provision them and scale down to immediately control the IT cost, This phenomena of cloud scalability has strengthened them to be prepared against Covid-19 like pandemics now and in future.
Cloud Adaption has been Accelerated Multi-Fold
According to recent surveys conducted by industry experts, a high percentage of SMBs have admitted that they have ramped up the cloud adaption and shifted to a remote working model during the Covid-19 crisis.
Cloud players like AWS, Google & Azure are building highly scalable, reliable infrastructure capacity to help customers adopt the most cost-effective, powerful, secure, scalable, and competitive digital platforms for their businesses.
Depends on your business requirements, you should choose the right combination of services i.e -Infrastructure-as-a-Service(IaaS), Platform-as-a-Service(PaaS), and Software-as-a-Service(SaaS).
These services can be implemented on several possible models available to from-i.e. – public, private & hybrid clouds.
And It Continues
During the pandemic, it has been proved for the SMBs, that Cloud-based IT Infrastructure solutions have a better edge over traditional IT setups. Companies have faced great difficulties in managing their on-premises data centers, security, licensing, patching, etc while working remotely away from offices.
Data shows that Cloud & Digital adaption has been expedited at least five years in advance during the pandemic.
As the uncertain time continues, It has become significantly important to strategize your company's Cloud adaption journey to establish the business continuity plan with a short and long-term vision.