Accelerate your Digital Transformation in 2021
Find The Right Way Forward with Cloud Proof of Concepts(POC)
Rapid Solution Prototyping Allows You To Minimize Any Unforeseen Risks and Give You Deep Learning Experience.
Developing POCs Helps You To Eliminate Any Guess Work and Timely Manage Any Technical Pitfalls Before They Occur.
How POCs can help your business ?
Explore More
Cloud POC provides you with plenty of options and possibilities during designing the solution architecture. It helps you in choosing the right technologies and components for your business
Minimize Cost
Cloud POC gives you full control over your budget. It helps you to explore all the cost factors until you are fully convinced with the proposed solution architecture & its costing models
Keep learning
POC approach is an excellent way of learning the latest technologies since there is no risk involved. It provides you a platform for research and development for continuous innovations.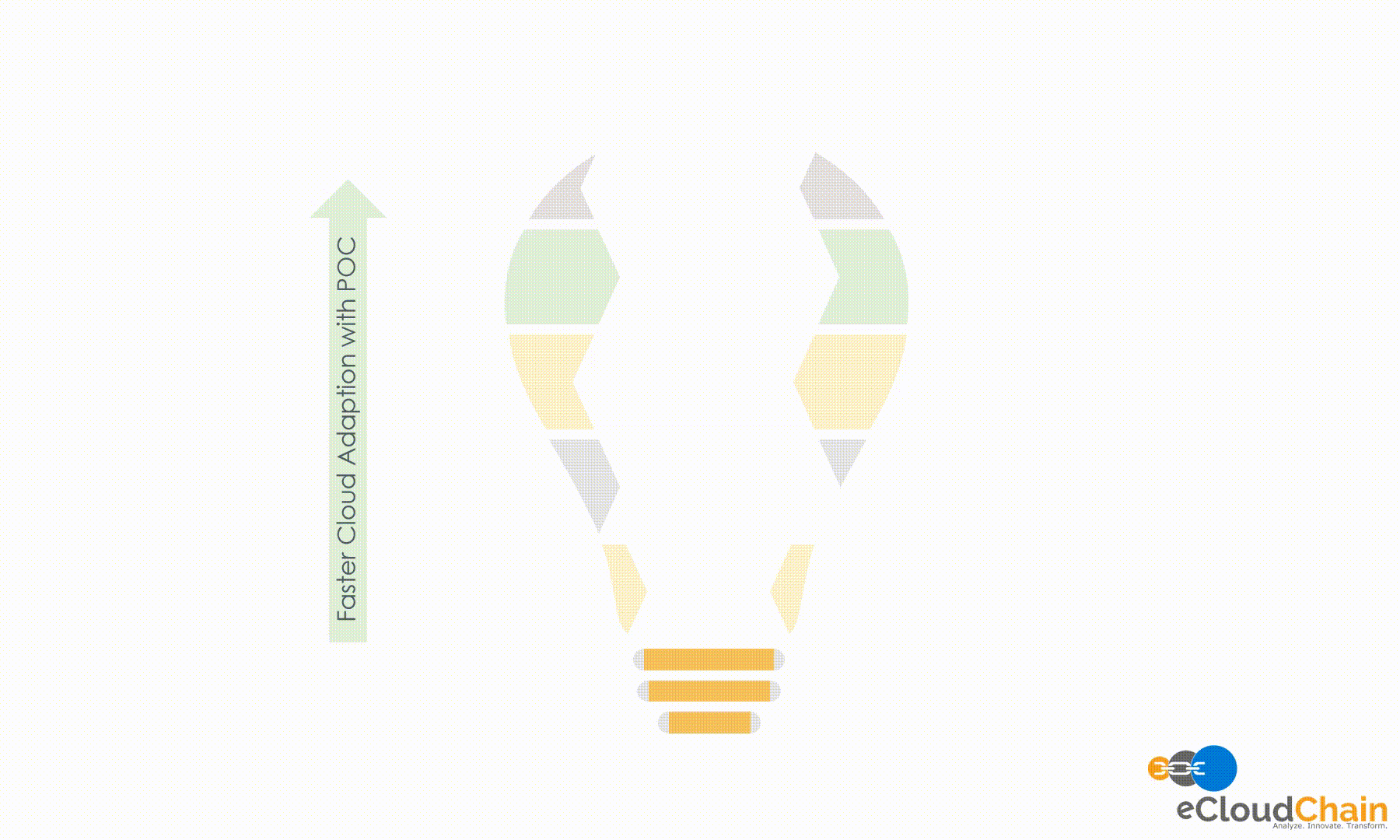 Test Drive Your Cloud Strategy
Avoid The Costly Mistakes
In order to establish a strong cloud foundation for your organization, you need to define a clear cloud-adaption strategy well in advance.POC provides you the freedom of choosing the right combination of technology, services, platforms, & infrastructure. It helps you to reduce complexity and scale effortlessly.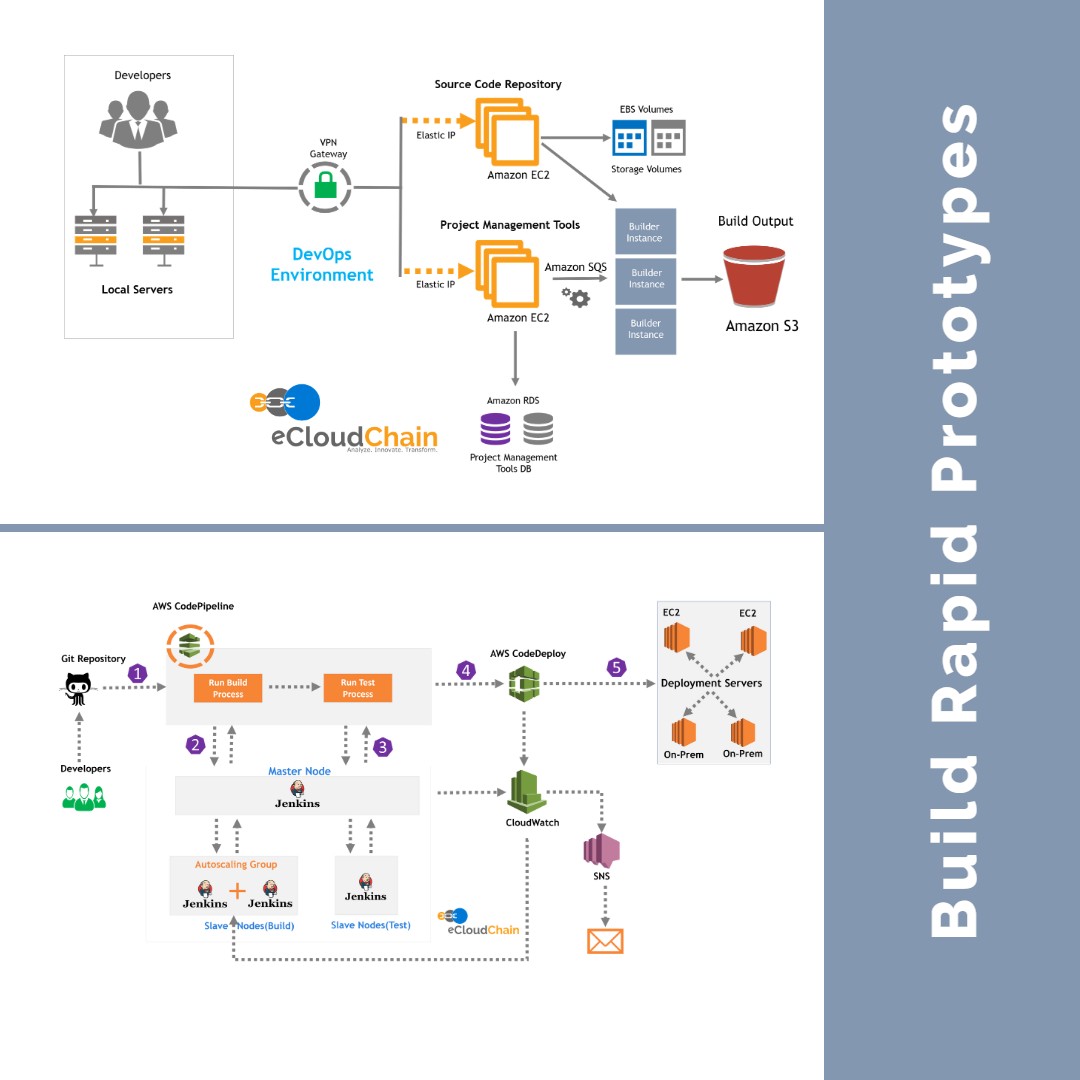 Create the Culture of Innovation to move forward
Build Your Decision Making Engine
Build a POC(proof-of-concept) practice within your organization to continuously generate valuable information to validate your solution design, goals, scope, and success criteria. POC helps you to make the right decisions and eliminate any delays due to your legitimate concerns related to technology, cost, agility, scalability and high availability, etc.
Ensure that you are making the right choices for your business solutions and selecting the right technologies to serve your objectives. POC allows you to review the proposed solution with the stakeholders before proceeding with the production deployment.
We develop Cloud POC in isolation without affecting any of your production environments
POCs are done on a smaller scale to control the budget and get faster results
Revert or restart from any point if it fails or doesn't fully give you the desired results
Thorough testing & validations are performed to ensure all your business objectives are achieved
Only successful POCs are considered for the launch and deployed in the production 
Steps are repeated for other cloud initiatives & digital transformation is achieved faster & safer
Your Digital Innovation partner
eCloudChain Can Get You Started
Whether you are planning for Cloud Migration, Infrastructure Automation, Native Cloud Solutions or Advance Analytics based on ML/AI or IoT, we can help you build rapid prototypes using the latest technology stack including AWS, Azure, GCP, and more.
We have deep experience in the areas of modern cloud technologies. We are passionate to solve problems through technical innovations and are committed to value-based and timely delivery for our customers as their cloud enabler partners.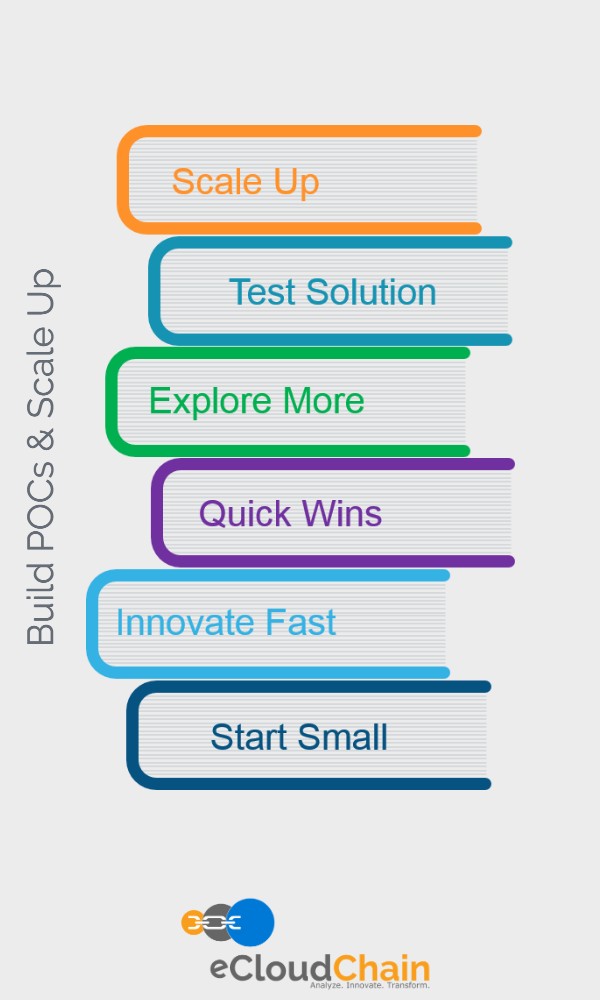 Master the Art of Digital Transformation in 2021
Let's Build POCs for Your Use-Cases
Proof-of-Concept is an important aspect to consider to determine how the new solution will fit into your business needs. There could be numerous ways of developing a modern digital solution and POCs can guide you into the right direction from a business,technical and financial stand point.
Cloud Migration
Migration POC can help you explore how Cloud can reduce your TCO
Automation POCs
Build Infrastructure as a code automation to explore how to improve business agility
Advance Analytics
With Analytics POCs , explore how you can you create real-time visualizations based on ML/AI
Native-Cloud
Quickly build and test POCs for the cloud based solutions and choose the right architecture that works for your business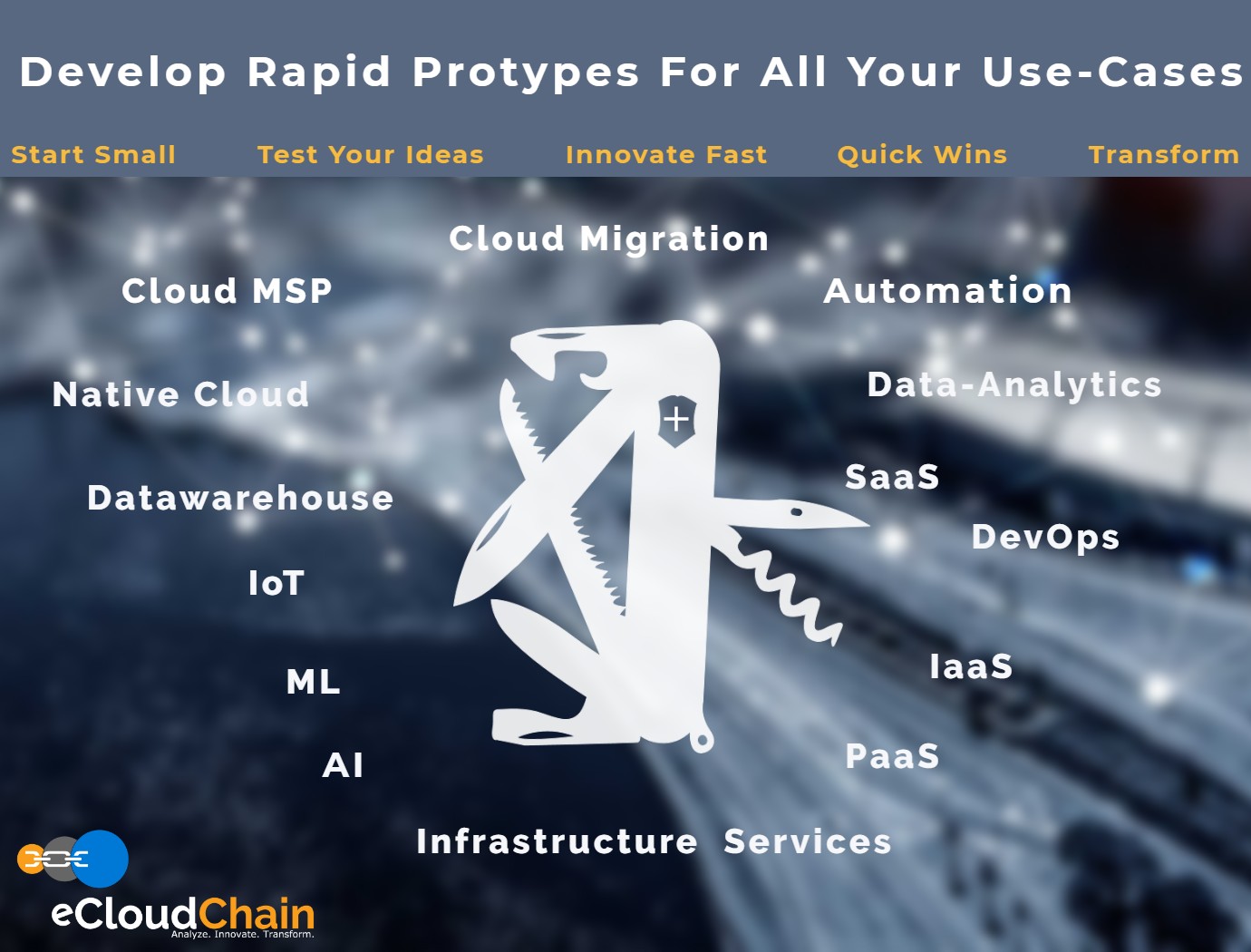 "Organizations are ready with a comprehensive digital transformation implementation roadmaps for 2021 "